148th Fighter Wing hosts Advanced EOD Conventional Course at Camp Ripley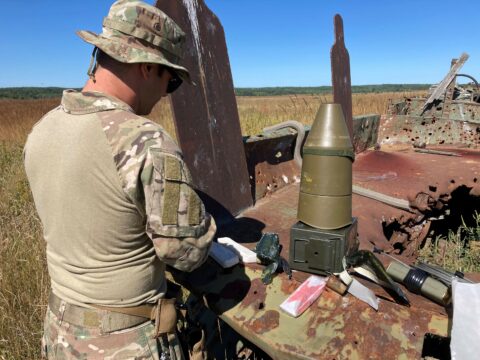 Explosive Ordnance Disposal technicians from the U.S. Air Force and Air National Guard gathered at Camp Ripley Training Center, Minnesota for a home-grown training event designed to test and validate conventional ordnance techniques while developing personal skills and confidence earlier this month.
Trained to detect, disarm and dispose of explosive threats in sometimes extreme environments, EOD technicians serve as the Air Force's and Air National Guard's bomb squad.
The five-day, hands-on training event focused an entire day working on technical intelligence field evaluations, render safe procedures, demolition techniques and explosive effects, lodged projectiles and protective work operations. Each of these five, day-long training events were set on one of the live ranges at Camp Ripley, a 53,000-acre military and civilian training facility operated by the Minnesota National Guard. EOD technicians focused their efforts on rockets, mortars and projectiles. Other types of conventional ordnance include bombs, missiles, grenades, and other explosive filled munitions.
"The access and coordination to utilize the range was good," said U.S. Air Force Career Field Manager, Chief Master Sgt. Vandiver Hood who visited Camp Ripley for the first time during the Advanced Course. "Our goal is to prepare and hone the skills of our EOD technicians in a realistic environment," added Hood.
Conventional Course planners worked with the 148th Civil Engineering Squadron to build and transport actual structures for the Protective Works segment of training.  "The goal of that segment of training is to mitigate the effects of an explosive projectile to a nearby structure," said 148th Explosive Ordnance Disposal team leader and Advanced Course planner, Master Sgt. Mark Hilleren.  It was beneficial to have real structures for our technicians to plan and build their protective bunkers around then detonate the projectiles to see the impact.
During the Render Safe Procedure Development and Validation segment of training, EOD technicians were broken into teams of four where they were provided a live round to identify using key identification features in austere conditions. After identifying the rounds, technicians developed a render safe procedure. At the conclusion of rendering the round safe, technicians of varying ranks and experiences were able to share feedback on their chosen procedures.
"Understanding the concept of render safe and working as a team is critical preparation as countries develop new ordnance," said Hood who observed all five components of the course.
The Conventional Course was developed to offer EOD technicians the opportunity to train at the highest level on conventional ordnance by utilizing various types of live, fused and armed unexploded ordnance. This type of training advances the foundational skills needed to perform missions across the globe against any adversary.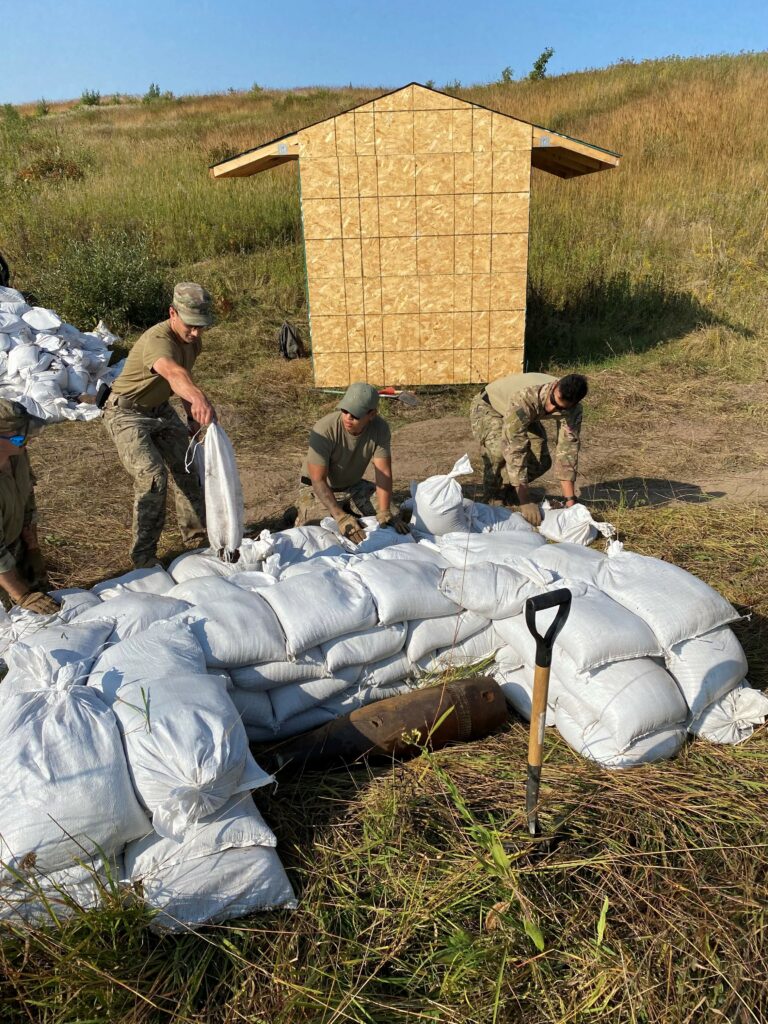 By Audra Flanagan
148th Fighter Wing