2nd Battalion (Modular Training)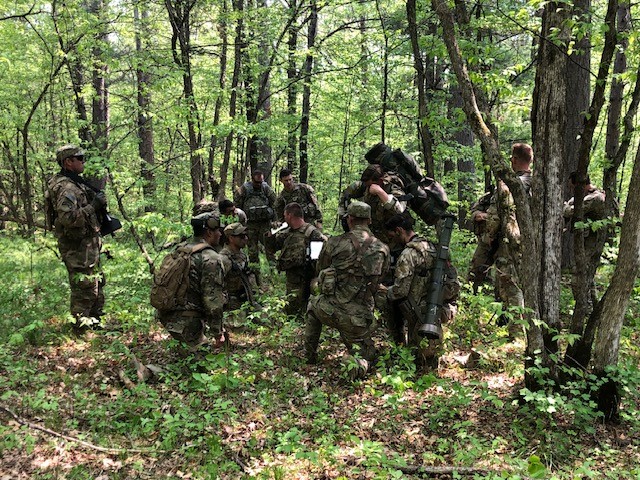 Unit Information
The 2nd Battalion (Modular Training), 175th Regiment (Regional Training Institute), is responsible to provide combat arms NCO Education System (NCOES) leadership instruction to enlisted Soldiers from across the Total Army (Active, Guard and Reserve Components). Additionally, the 2-175 (MOD TRNG) provides instructor certification training to leaders, and combat medic skills sustainment training to Soldiers, across MN Army National Guard formations. The 2-175 (MOD TRNG) is accredited by U.S. Army Training and Doctrine Command (TRADOC) (http://www.tradoc.army.mil/about.asp) and provides a premier training capability that is vital to the mission readiness and effectiveness of warfighting units across the Army.
NCOES Courses Available:
Infantry Advanced Leaders Course (ALC)
Maneuver Senior Leaders Course (M-SLC)

Phase 1 (MOS 11B, 11C, 19D, 19K)
Instructor Courses Available:
Common Faculty Development - Instructor Course (CFD-IC): Combines and replaces the Foundation Instructor Facilitator Course (FIFC) and Small Group Instructor Training Course (SGITC) curriculum
Maneuver Tactics Foundation Course (MTFC): Replaces the Tactics Certification Course (TCC)
Comprehensive Medical Training Course (CMTC): Provides continuing education curriculum to sustain 68W MOS with a focus on NCO Train the Trainer (TT) validation
For course info visit: https://www.atrrs.army.mil/atrrscc/course.aspx (CAC required) and enter School Code 997.
For Soldiers newly assigned or attached to the 2-175 (MOD TRNG) view the unit's Welcome Letter.
2-175 (MOD TRNG) offers a unique broadening assignment to qualified combat arms (11B30, 11B40, 11C40, 19D40, 19K40) and combat medic (68W30, 68W40) leaders who are interested to gain valuable leadership experience in a professional-grade training environment. For information on the application process to become a certified RTI instructor contact the 2-175 Chief Instructor at COMM 320-616-2654.