34th Expeditionary Combat Aviation Brigade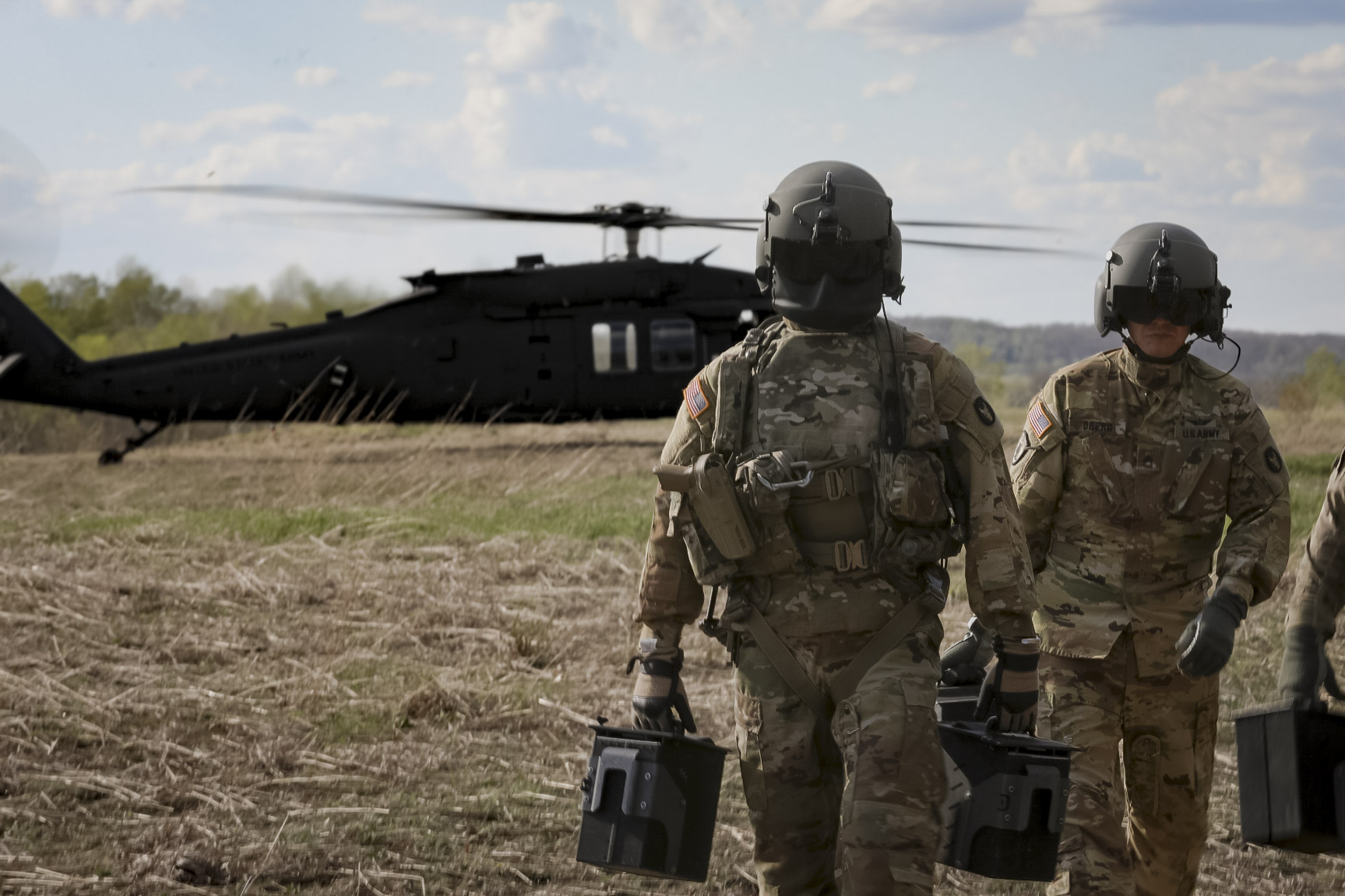 Unit Information
The St. Paul-based 34th Expeditionary Combat Aviation Brigade is an Army National Guard unit that supports the 34th Infantry Division and the state of Minnesota by providing aviation capabilities - both UH-60 Black Hawk and CH-47 Chinook helicopters - for federal and state missions.
2023 Objectives
In 2023, the brigade plans to conduct training to maximize available resources, sustaining personnel readiness and attaining the highest collective training level. This will ensure the unit can provide ready, adaptable, flexible, and agile aviation forces to support federal, state, and local missions. The 2nd Assault
Helicopter Battalion of the 147th Aviation Regiment will participate in the Joint Readiness Training Center's training rotation 23-08 at Fort Polk, Louisiana. Foxtrot Company, 1st General Support Aviation Battalion of the 189th Aviation Regiment, will participate also participate in training rotation 23-08.5, supporting the Hawaii National Guard's 29th Infantry Brigade Combat Team with air traffic services. The 834th Aviation Support Battalion will attend the Sustainment Training Center's rotation 23-04 at Camp Dodge, Iowa.
The brigade will undergo an organizational structure change 2024, converting the 34th Expeditionary Combat Aviation Brigade to a new Heavy Combat Aviation Brigade. This change will add two AH-64 Apache helicopter attack battalions and increase the brigade headquarters personnel to align with the emerging requirements of the 34th Red Bull Infantry Division.
2022 Accomplishments
The 34th Expeditionary Combat Aviation Brigade had a lot on its plate in 2022. The unit welcomed home 58 Soldiers from Bravo Company, 1st Battalion of the 171st Aviation Regiment in January after their deployment in support of Operations Inherent Resolve and Spartan Shield. Bravo Company provided helicopter aviation support within five countries in their area of operations. They conducted 331 CH-47 Chinook aircraft flights and logged a total of 1,641 flight hours while transporting 6,960 passengers and 1,940,920 lbs. of cargo.
Bravo Company only had a little time to unwind from their deployment. In May, the company supported flood flight operations by flying two large water pumps to a dam near Pembina, North Dakota which was inaccessible road.
The brigade's missions ramped up in June with Echo Company, 2nd Assault Helicopter Battalion of the 147th Aviation Regiment participating in the Sustainment Training Center's rotation 22-08 at Camp Dodge, Iowa from 5-18 June, 2022. Almost simultaneously, Charlie Company of the 2nd General Support Aviation Battalion
of the 211th Aviation Regiment took part in the National Training Center's rotation 22-08 at Fort Irwin, California, in support of the Pennsylvania National Guard's 56th Stryker Brigade Combat Team, 28th Infantry Division.
The brigade continued to support the COVID-19 mission by deploying Soldiers to long-term care facilities and testing facilities. The unit continued its work with Croatian aviation units as a part of the DoD's State Partnership Program, exchanging best practices and experience while the Croatians fielded new UH-60M Black Hawk helicopters. North of the border, the brigade conducted air assault operations training partnering with Canada's Lake Superior Scottish Infantry Regiment.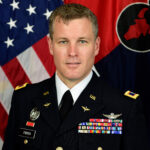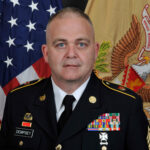 34th Expeditionary Combat Aviation Brigade
Headquarters and Headquarters Company
B Company, 2nd General Support Aviation Battalion, 211th Aviation Regiment
C Company, 2nd General Support Aviation Battalion, 211th Aviation Regiment
Detachment 39 Operational Support Airlift Command