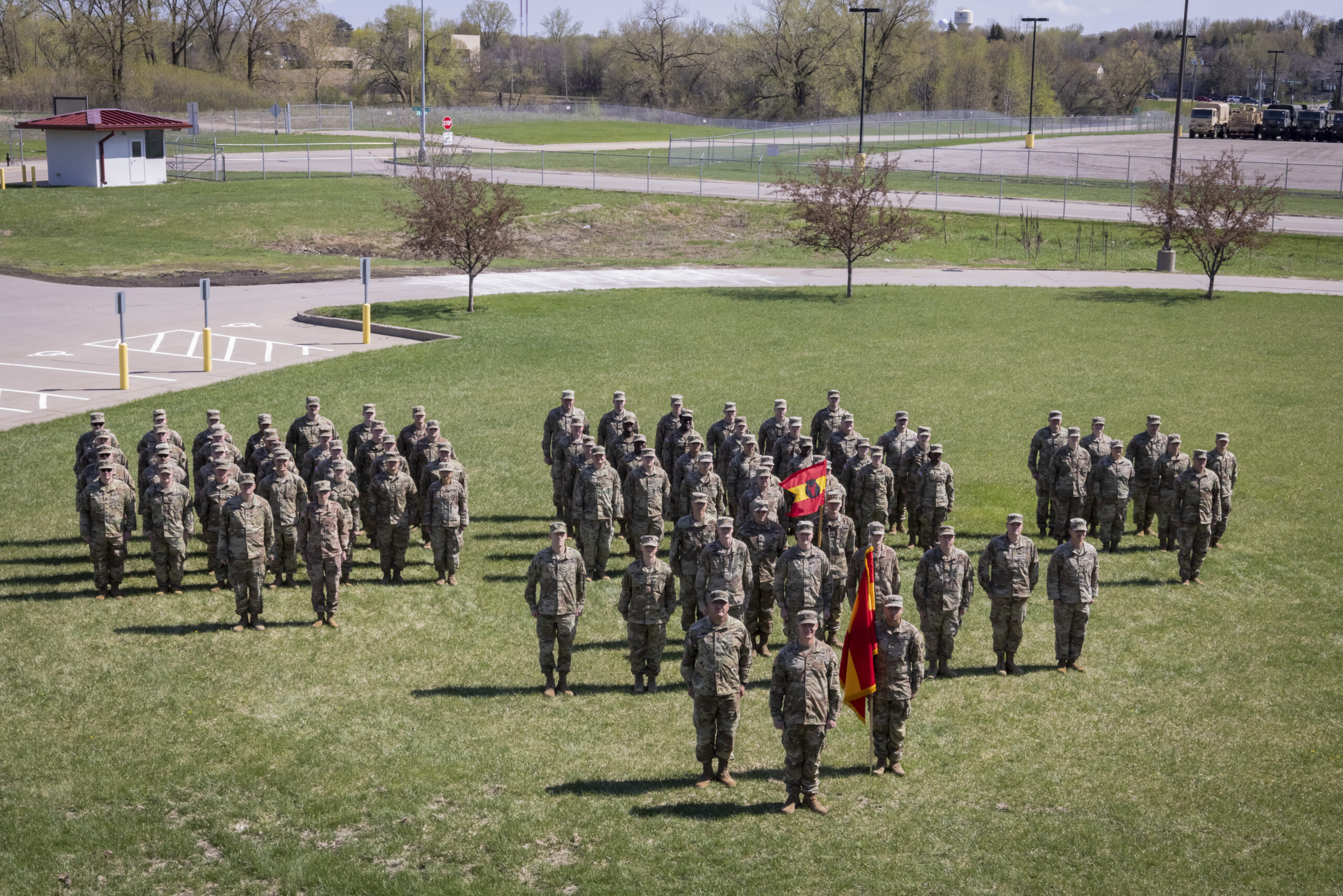 Unit Information
The 34th Division Artillery Brigade, known as DIVARTY, is the first of eight National Guard DIVARTYs to be stood up over the next several years. The unit increases capabilities at the division headquarters by providing long-range precision artillery, command and control of division-level artillery assets, fire support, and synchronization of joint fires. The DIVARTY will continue to grow over the next few years, formally reporting in 2025. 
2023 Objectives
Standardization and certification across the division for both assigned and aligned-for-training field artillery units is a priority of effort for the DIVARTY. With the 34th's formal alignment to V Corps in the Europe, DIVARTY seeks to build relationships and integrate through division to higher echelons for an enduring role as a field artillery organization. 
The DIVARTY will also participate in training opportunities by supporting multiple exercises in 2023. Select personnel will join other Red Bull Soldiers for Defender Europe 2023, an exercise in Europe. 
The DIVARTY has also committed to supporting the North Carolina National Guard's 30th Armored Brigade Combat Team in an Exportable Combat Training Capabilities exercise, known as an XCTC, in 2023. By volunteering for collective training opportunities, DIVARTY troops can continue refining their skills, operational capacity, and equipment fielding while implementing strategic personnel growth until the unit's maturation date in 2025. 
2022 Accomplishments

The 34th Division Artillery's formal activation occurred in October 2022. Before that time, the DIVARTY made impressive use of its earlier implementation year to fulfill the commander's goals of staffing, equipping, training, and integrating with other units. 
By the conclusion of the first year of early implementation, the DIVARTY had exceeded its personnel and equipment benchmarks. Its first-year goal was to have 50% of its personnel and equipment. It ended the year with 114 of its eventual 200 personnel. 
Following the aligned-for-training model designated for the 34th Infantry Division, the DIVARTY established training relationships with their aligned units, including with field artillery battalions in Minnesota, Iowa, Utah, North Carolina, and Idaho. 
In 2022, the 34th DIVARTY team planned to hold two events simultaneously at the Arden Hills Army Training Site. One event was a symposium, intending to provide a forum for professional development, sharing best practices, and providing stewardship across the artillery, or 'fires,' community. Soldiers from peer organizations in the active-duty Army and National Guard were in attendance. The second event was a workshop for master gunners from aligned-for-training units. This event introduced Soldiers to the 'Red Book,' a document that standardizes field artillery doctrine for the 34th Red Bull Infantry Division and sets a training model units can follow. 
In November and December 2022, select personnel from DIVARTY supported the division's role in Loyal Leda 22, an exercise in Bydgoszcz, Poland.