34th Red Bull Infantry Division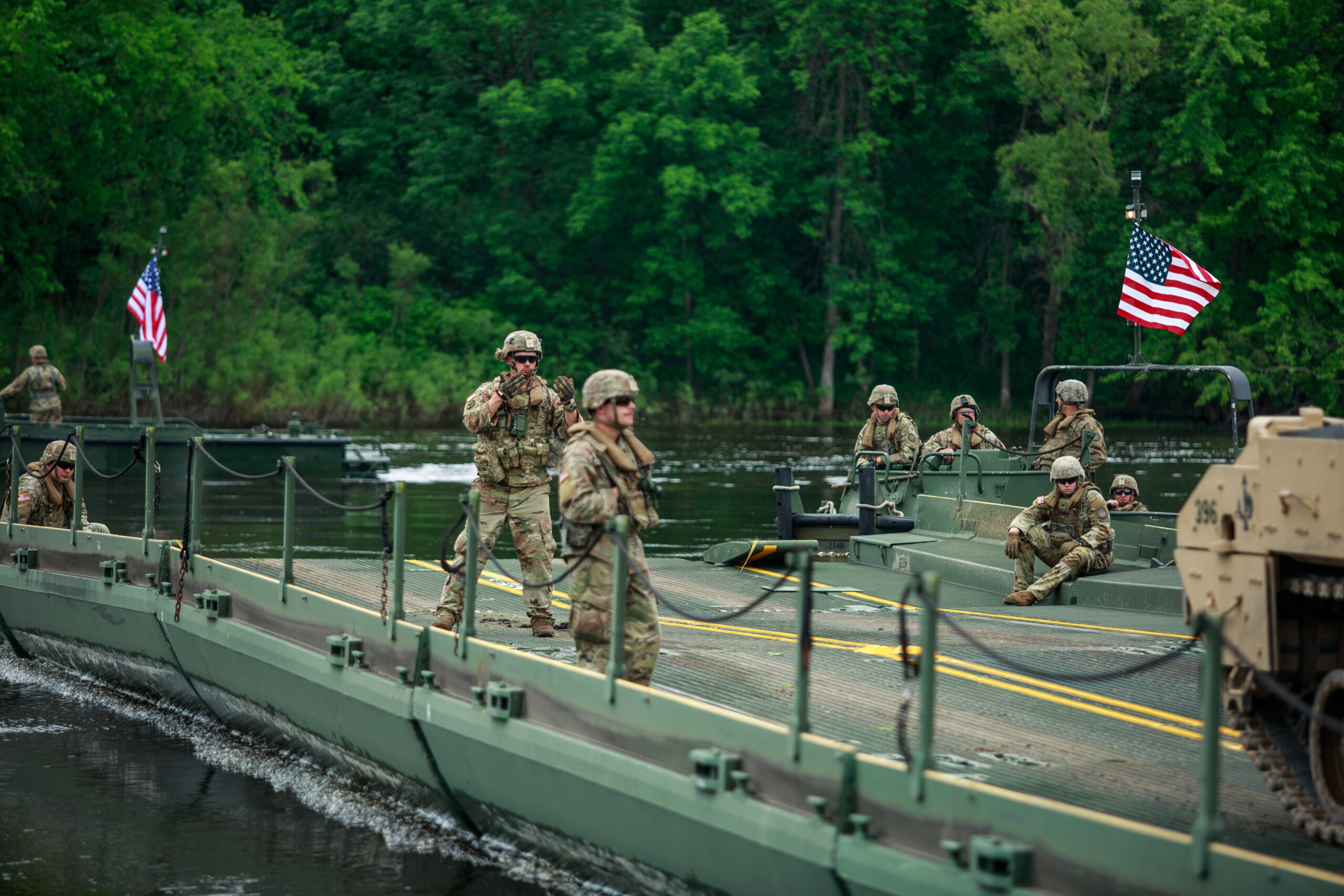 Unit Information
The Arden Hills-based 34th Red Bull Infantry Division provides training and readiness oversight for nine National Guard brigades with more than 23,000 Soldiers across Minnesota and twenty-three other States. In Minnesota, the 34ID includes the 1st Armored Brigade Combat Team (ABCT), 34th Expeditionary Combat Aviation Brigade (ECAB), 84th Troop Command, the 347th Regional Support Group, and the 34th Division Artillery (DIVARTY).
2023 Objectives
In early 2023, the division will participate in a NATO alliance training exercise, acting as a United States Army division under the Rapid Reaction Corps – France. The exercise, known as Orion, is designed to enhance interoperability between NATO partners in a large-scale combat operations environment.
The Red Bulls will also participate in a U.S. Army V Corps-led global exercise conducted by U.S. Army Europe and Africa, scheduled by U.S. European Command in May through June. The Immediate Response 23 exercise is part of a more extensive combination of linked field training exercises and live-fire exercises, separated in time and space, known together as Defender Europe 2023.
In support of the 'Army of 2030' vision, the 34th Red Bull Infantry Division is being reorganized into a heavy, reinforced division. Alongside two active-duty divisions, the 34th will be at the tip of the Army's reorganization, designed to develop a force-wide capability to converge effects on land, in the air, sea, space, and cyberspace. The new structure is optimized to neutralize enemy defense systems and seize key terrain. This division type provides a unique gap-crossing capability which helps to sustain the fight across contested terrain over time.
2022 Accomplishments
In 2022, Minnesota's 34th Red Bull Infantry Division completed a significant update to the unit's organizational structure. Not only did the division welcome back the 34th Division Artillery, it consolidated the Headquarters and Headquarters Battalion companies and created the staffing of a Main Command Post Operational Detachment. These changes will enable the division to be a Multi-Domain Operations-capable force prepared for all five domains of warfare.
Members of the 34th participated in an exercise with I Corps and the Republic of Korea, supporting the development of fighting at the corps and division levels. The exercise, known as Combined Command Post Training 22.1, took place at Joint Base Lewis-McChord in Washington.
The Red Bulls also partnered with their aligned-for-training units from South Dakota to conduct a river crossing exercise at Camp Ripley.
In February, 35 Soldiers from the 177th Cyber Protection Team returned home after mobilizing in support of the 780th Military Intelligence Brigade in a joint effort called Task Force Echo. The task force is comprised of America's most innovative cyberspace operations force, deterring and, when directed, defeating the nation's adversaries throughout cyberspace.
In late November, NATO Allied Land Command sponsored a land domain tactical-level Computer Assisted Exercise/Command Post Exercise called Loyal Leda 22. NATO Joint Force Training Center, headquartered in Bydgoszcz, Poland, directed the exercise. The 34th participated alongside seven partner nations to support the training of the NATO Rapid Deployment Corps – Turkey and to increase the interoperability of NATO Forces.