A silver-lining for deployed service member's family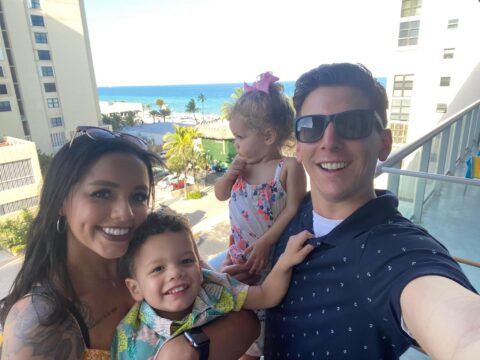 The Minnesota National Guard's Army Staff Sgt. Spencer J. Caouette, who is currently deployed to the Middle East, serving as an operations non-commissioned officer in charge with the 347th Regional Support Group, and his wife back at home in Minnesota, Deirdre Caouette, are no strangers to life in the military. Having met in grade school, the lifelong friends married in 2015. Shortly after he joined the Marine Corps. His wife, Deirdre, has been supportive of his career from the beginning.

"We've known each other since our childhood," Spencer said. "We got married shortly after I joined in 2014, and she has given unwavering support since day one."

During his time with the Marines, Spencer completed two six-month tours overseas in 2016 and 2018, and was stationed in Hawaii for part of his career. The circumstances were different at that time, he said, because they had not yet welcomed their two children into the world, Lucas, 3, and Delilah, 2.

"That was a much different dynamic because that was before the kids," he said. "We were stationed in Hawaii on active duty, so she stayed there while I was away. She was a full-time nanny out there so she still cared for three young kids, but I think she enjoyed being able to clock out every night at 5 o'clock, a luxury she doesn't have this time around."

Now, in addition to caring for their two young children, Deidre and Spencer have another challenge to deal with: they are expecting a baby girl, Violet, a Christmas baby expected to be born on December 26, 2022.

Being away from his family during this time has been challenging, Spencer said.

"It certainly has is challenges, especially with the kids being at ages where they don't fully comprehend the situation," he said. "Some days are better than others, so we just try to take it day-by-day and focus on things that are within our control."

Preparing for deployment, knowing that he had a child on the way and the fact that his spouse has to 'embrace' both roles as a parent and take on extra responsibilities is a difficult situation, Spencer said.
"It was a mix of emotions," he said. "It's been the light at the end of the tunnel since we found out back in April, and that was really exciting. However, there was also the feeling of guilt knowing that this is likely the last time my wife will be pregnant, and she'll have to go through that experience without me. At the end of the day though, we're very grateful for everything that we've been blessed with, and I can't wait to meet our baby girl."
---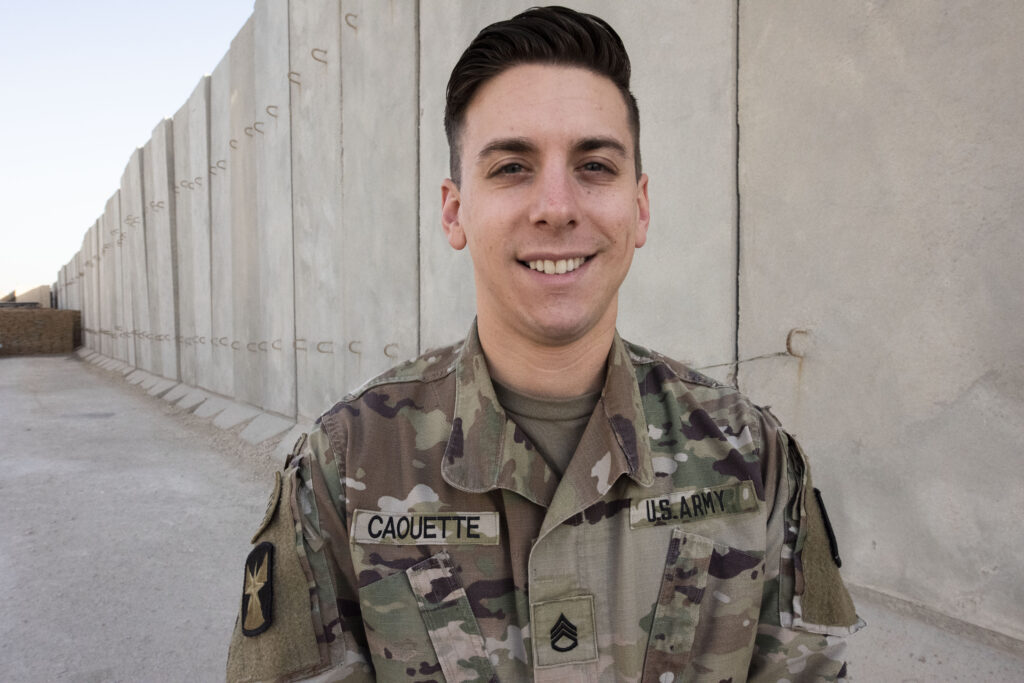 For Deidre, balancing work as a self-employed massage therapist and motherhood during the deployment has been an exhausting experience, but the pregnancy has been a 'silver lining' during this deployment.

"This pregnancy has been such a fun silver lining to this deployment," she said. "I am fortunate to have been feeling, for the most part, great this pregnancy. It's been more difficult emotionally than physically."
The most difficult challenge, Deirdre said, has been having her husband miss important parts in their lives together.

"The greatest challenge has definitely been experiencing milestones, birthdays and holidays, with our kids without being able to physically share those experiences with my husband," she said. "Getting to parent alongside my best friend has been an absolute dream come true, so it's been difficult to temporarily give up those experiences with him. For the time being, I have just been bombarding his phone with videos, pictures, and silly stories about the kids. We keep him in the loop."

While being a military spouse is not the easiest journey to be on, Deirdre said, she couldn't be prouder of her husband and the sacrifices he has made, especially in supporting her from halfway around the world.
"Even across the world, he's my biggest supporter and I will always be his," she said. "The distance is, and always has been, hard, but it has taught us to make the most of the time we do have together."
Army Staff Sgt. Sirrina Martinez
Minnesota National Guard Public Affairs
---