A Unique Path to Leadership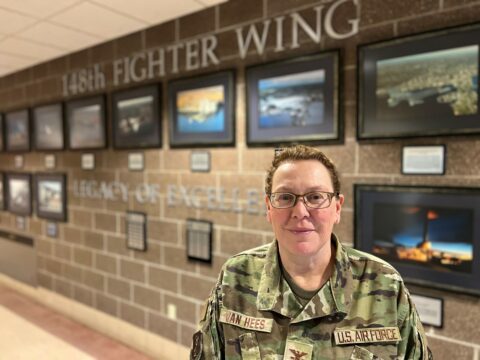 Vince Lombardi once said, "leaders are made, they are not born." Leadership is a skill that is developed over time through experience, reflection, study and practice. 148th Fighter Wing Vice Commander, Col. Babette S. Van Hees brings a diverse set of experiences to her role.
Van Hees enlisted in the U.S. Air Force as a Financial Management specialist in 1987. After leaving active duty in 1990, Van Hees cross-trained into the Air Transportation career field and worked for Air Force Reserve and Air National Guard wings in California, New York and Wyoming.
"My experience as an enlisted member, and working in multiple career fields, in the active duty, Reserve and Guard, has been invaluable to me as an officer. These experiences have given me a broad understanding of what our enlisted force experience in the challenges and demands of their jobs." said Van Hees.
After relocating to Duluth, Minn. in 1998, she joined the 148th Fighter Wing and returned to the Financial Management career field. In this capacity, she deployed to Prince Sultan Air Base, Saudi Arabia in support of Operation Southern Watch.
She was commissioned at the Academy of Military Science, McGhee Tyson Air National Guard Base, Tenn. in 2002 after being selected as the Wing's Budget Officer.
As the Wing's Budget Officer, Van Hees learned about the mission needs and spending priorities of every organization on base. "My understanding about resource management has been rather universal and I've shared that knowledge in my past and present positions," said Van Hees. "Working with leaders across the wing to ensure they had the supplies, services, equipment and training to meet their mission requirements was both educational and gratifying.
Following her tenure as the wing Budget Officer, she brought that experience to the Logistics Readiness Squadron as they prepared the Wing for a major aviation deployment to Kandahar Airfield Afghanistan in 2012. Van Hees served as the Wing's Inspector General in 2014 then transitioned to Aircraft Maintenance in 2015.
In 2018, Van Hees was deployed to the 407th Air Expeditionary Group, Ahmad al-Jaber Air Base, Kuwait as the Maintenance Officer In-change of a 350-person F-16 aviation package in support of Operation Inherent Resolve. While deployed, 90 mile-per-hour straight line winds demolished steel-framed aircraft shelters housing combat-ready F-16s assigned to the 148th Fighter Wing. Deployed personnel were evacuated to their quarters and Explosive Ordnance Disposal helped render the jets safe.
In 2020, Van Hees was deployed with an aviation package of F-16CM Fighting Falcon aircraft and personnel in support of a NORAD Presidential Support mission when COVID-19 began its spread in the U.S. Shortly after this tour, Van Hees returned to Logistics Readiness as Squadron Commander.
"It was interesting how my understanding of Logistics Readiness grew being a recipient of its services and support while in Maintenance," said Van Hees. "As a result, when I returned to Logistics Readiness after working in Maintenance, it provided a unique opportunity to discuss how important the logistics mission is to the success of the entire Wing," she added.
Van Hees appreciates the varied and diverse experiences throughout her career, "I have developed a strong sense of responsibility to the enlisted force, who are truly the backbone of our organization. And I am a firm believer in the concept that if you take care of the people they will take care of the mission". As Vice Commander, Van Hees is responsible for organizing, training, equipping and maintaining combat-ready forces, and leading 148th Fighter Wing Headquarters personnel who support over 1,000 Airmen.
The 148th Fighter Wing is an F-16CM Fighting Falcon equipped Air National Guard flying wing located in Duluth, Minn.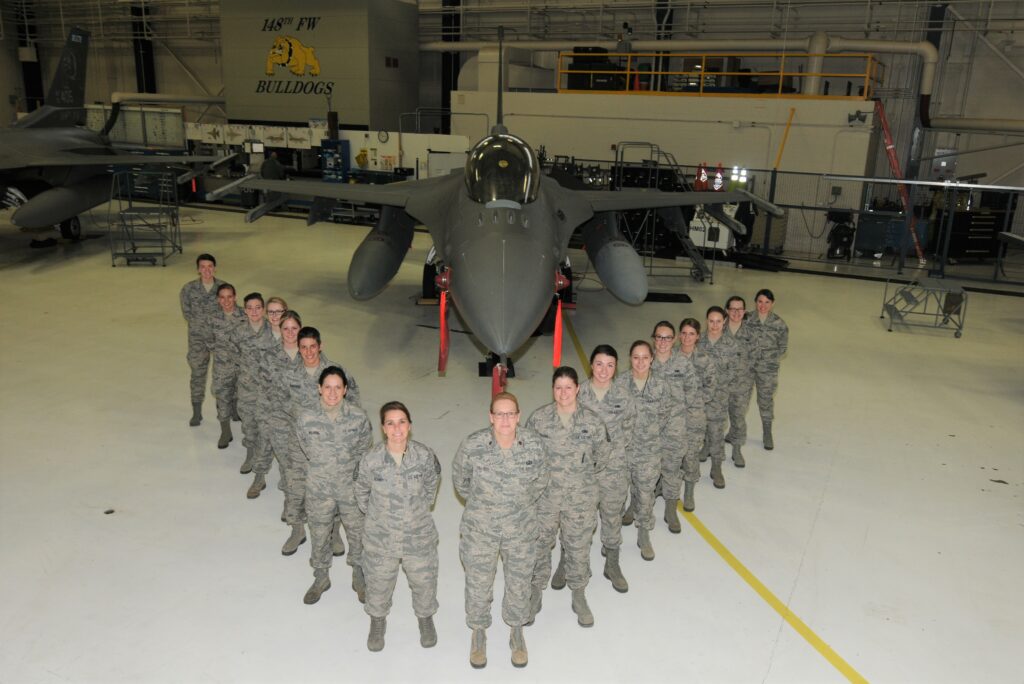 By Audra Flanagan
148th Fighter Wing Public Affairs