A year in the Guard: Air Force Staff Sgt. Brendan Seepersaud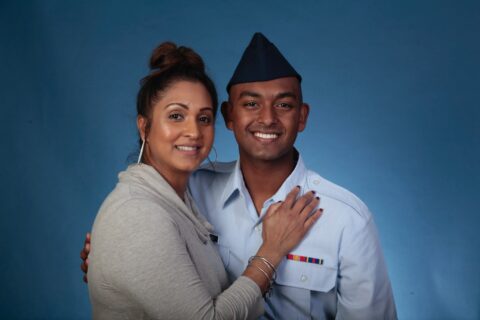 For many, the years following high school are formative. In U.S. Air Force Staff Sgt. Brendan Seepersaud's case, this was especially true. After embarking on a path leading towards a college degree, he had to take a step back from his goals. This eventually led to an enlistment as a Personnel Specialist in the Force Support Squadron with the 133rd Airlift Wing.
"I had to drop out of college because my dad was sick," he said. "After that, I was trying to find ways to change myself and do better for myself."
As the oldest of four kids and the first in his family to serve, Seepersaud took on a lot of responsibility at a young age. Fast forward five years, he says he is glad to be serving. If he had to opportunity to go back in time, he says he would enlist again.
In his role at the wing, Seepersaud informs service members about reenlistments and extensions. He also helps with retirements and running the Defense Enrollment Eligibility Reporting System, assisting all branches and veterans. Helping others is one of his favorite parts of his job.
"You always have to think of others versus thinking of yourself," he added.
This mindset and growth since enlisting has helped Seepersaud make tough decisions at home too. For example, when he first enlisted, he had a holland lop rabbit named Bella Rosa. Bella Rosa's innocence served as a motivator when he was considering joining the Minnesota Air Force National Guard.
"I had to put her down at the beginning of the month," he said. "It was a tough situation, but it was being able to recognize the right choice even though it was the hard choice."
Even without Bella Rosa, Seepersaud continues to make strides towards his personal goals. This year, he hopes to complete a Career Development Course and participate in a temporary duty in Alaska. He will also be considering his own reenlistment options and possibly going back to college to finish what he started.
"[Because of the military] I have a lot more confidence in myself," he said, while adding, "serving is a great idea, but you need to make that decision on your own."
For a close-knit family, Seepersaud's decision to serve has not been without its challenges.
"It's been difficult at times when I have to leave," said Seepersaud. "But I know [my family is] proud of me.
Outside of serving, Seepersaud enjoys weightlifting and volunteering as a color guard member at an elementary school. Additionally, he is looking forward to improving his skills in his new job as a human resources specialist for Consolidated Precision Products.
"I want to thank everyone for their continued support," he said.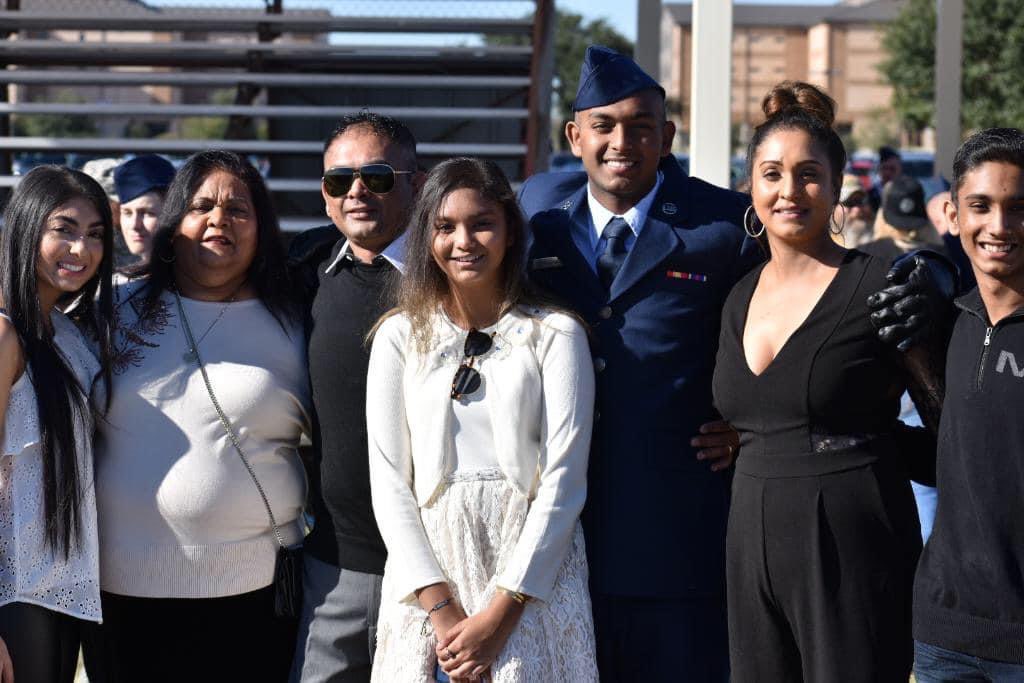 Staff Sgt. Mahsima Alkamooneh
Minnesota National Guard Public Affairs
Editor's note: To gain full insight into how a year of service in the Minnesota National Guard looks, the Minnesota National Guard Public Affairs team will be sharing the experiences of four service members periodically throughout 2023, all of whom are at different stages of their careers. For Otto, her journey will focus on diving into the new world of military service during her first enlistment.