A Year in the Guard: Checkin' in on Chief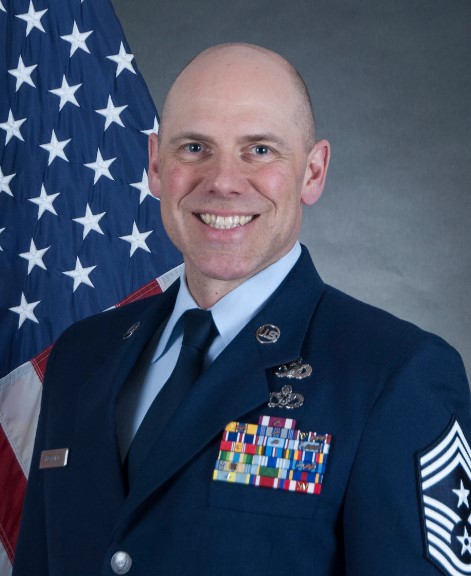 "Three and a half years ago if you would have asked me to take this job and said we're going to go into a global pandemic; we're going to worry about maintaining our mission and our aircraft; we're going to be activated for domestic disturbance right outside of our gate in Minneapolis and St. Paul and you're going to send people that don't normally carry weapons out into the community with weapons and ask them to stand on one line looking at their neighbor on the other side of the line. And we're going to fly everybody out to [Washington] D.C. including [members of] the 34th Infantry Division and part of the 133rd [Airlift Wing] and part of the 148th [Fighter Wing] all on a moment's notice. I would have said, 'That sounds like a tough challenge. Can we just do one of those?'
Each of those major tasks came under the purview of Command Chief Master Sgt. Mark Legvold during his tenure as the senior enlisted leader of the 133rd Airlift Wing. But, as fall approaches, so too does his military retirement.
A member of the 133rd Airlift Wing since 1995, Chief Legvold woke up on Monday, August 7, and thought, "This is my last Monday after drill that I have to wake up and come here."
Retiring from the military can pose unique emotional and social challenges, as many individuals still have a lot more years of life they can commit to work. The struggle often comes with finding what work to do as a civilian after so many years in military institutions.
"I will find something that will allow me to have better work/life balance," said Legvold. "Still do some training and teaching, and farm when the farm is busy. But, the farm isn't busy all the time."
An agricultural activist and eventual successor to a family farm in Northfield, Chief Legvold has sought mentorship in navigating transition out of the military and into civilian employment opportunities. While some prospects have begun to present themselves, they have not distracted from the work he has yet to do for his Airmen as well as for himself, before retiring in October.
"People ought to be well-led regardless of where they're at," Legvold reflected, considering his move from being a military leader to working with civilian leaders. "If I can do a little bit to teach leaders how to develop that sense of community and good care of the people that work for them, that will be a good sense of fulfillment.
2nd Lt. Linsey Williams
Minnesota National Guard Public Affiirs