Camp Ripley Training Center
Camp Ripley, located near Little Falls, Minnesota, is a 53,000-acre regional training center hosting numerous ranges and state-of-the-art facilities to support the training requirements of military and civilian agencies. The training center provides service, resources and facilities that empower organizations to conduct essential training. Supporting a wide range of customers, from local law enforcement agencies to all branches of the Department of Defense, Camp Ripley is a primary training facility for Minnesota National Guard units.
2022 Objectives
In 2022, Camp Ripley will focus its efforts on improving its multi-use ranges and resources to ready Camp Ripley as a destination site for winter training and pre-mobilization. Improvements will include finishing the renovation of the historic Nelson Hall, providing fiber optic cable down range to support modern training objectives, and completing new construction in Area 5 to support year-round use. To support
future logistical needs for the Minnesota National Guard, Camp Ripley will build rail spurs, improving workspace and processing. These improvements will benefit Minnesota's force, out-of-state partners and enable larger and more extensive training operations at Camp Ripley.
Camp Ripley is scheduled to host the U.S. Coast Guard and Navy Dive Schools and other out-of-state units such as Kentucky's 123 Contingency Response Group. The Minnesota State Patrol, several other law enforcement agencies, and the Department of Natural Resources will continue to utilize Camp Ripley's resources to meet their objectives while maintaining DoD's and Minnesota's COVID-19 guidelines.
Camp Ripley's long-term goals are always in our sights. For more than 90 years, we have collaborated with service members and their families, our local communities, and our state, national, and international partners. We appreciate their support and will continue to modernize our base to accommodate their needs.
2021 Accomplishments
Camp Ripley continued to engage with its local communities, hosting the 90th anniversary of its opening. Camp Ripley also
hosted its biennial Open House and Community Appreciation Day for local community members. Additionally, Camp Ripley hosted the Croatian Army several times, providing vehicle maintenance training and a cultural experience. Camp Ripley is continually improving and seeks to forecast
the needs of the Guard and its service members. This year, the installation broke ground on a new battalion headquarters in Area 5 and began renovating the historic Nelson Hall, where Camp Ripley's command team will operate in 2022.
Camp Ripley and its Facility Management Office continue to adapt to the changing needs of the Minnesota National Guard. They continue to implement energy-efficient and green processes into constructing and designing new and existing facilities. Camp Ripley's Environmental team and the DoD Readiness and Environmental Protection Integration Program are also working on assessing and identifying climate resiliency and vulnerabilities on the installation with a recently awarded grant that will enable us to integrate that data into the Sentinel Landscape strategic plan.
The Environmental Team has used 2021 as an opportunity to continue its conservation efforts. They are working with Morrison Soil Water Conservation District and the Natural Resource Conservation Service to collaborate with local landowners and communities to minimize wildfire threats and teach about prescribed fires and wildfire mitigation.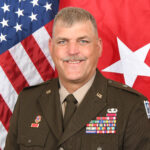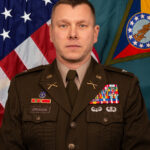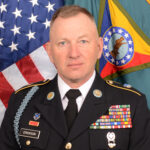 Post Address:
15000 Highway 115
Little Falls, MN 56345-4173
Phone: 320.632.7000