Camp Ripley Training Center
Camp Ripley, located near Little Falls, Minnesota, is a 53,000-acre regional training center hosting numerous ranges and state-of-the-art facilities to support the training requirements of military and civilian agencies. The training center provides service, resources and facilities that empower organizations to conduct essential training. Supporting a wide range of customers, from local law enforcement agencies to all branches of the Department of Defense, Camp Ripley is a primary training facility for Minnesota National Guard units.
2023 Objectives
In 2023, Camp Ripley will continue to engage with surrounding communities, hosting annual hunts for Veterans and youth events, helping visitors learn about Camp Ripley's conservation efforts and the daily accomplishments of the National Guard.
Camp Ripley will also focus on hosting winter operations training and continuing to be the premier training site for our partners. Camp Ripley will support the beginning of the new Minnesota Military and Veterans' Museum to be built near Minnesota's Little Falls Veterans Cemetery.
Camp Ripley will continue to meet the National Guard's increasing demands, work toward increasing railroad access for logistics and building more facilities for visitors to live and train.
Camp Ripley's long-term goals continue to be aligned with supporting the modern force, continually improving capabilities and training areas to support new equipment and technology.
2022 Accomplishments
Minnesota's Camp Ripley is a 53,000-acre regional training center near Little Falls whose mission is to provide superior customer service, facilities, and resources, empowering organizations to train in realistic environments while maintaining positive relationships throughout the local and regional community.
In 2022, Camp Ripley focused on the local community, opening its gates to surrounding community members, and hosting students from local elementary, middle, and high schools. Camp Ripley welcomed many veteran organizations, hosting annual meetings, recognition dinners, and reunions.
Camp Ripley welcomed back Minnesota's Norwegian partners, hosting them for the local side of the 49th annual U.S. Norwegian Reciprocal Troop Exchange program, known as NOREX, in anticipation of the upcoming 50th exchange in 2023.
Camp Ripley again hosted members of the Croatian Armed Forces as part of the DoD's State Partnership Program, continuing the longstanding and essential partnership. Camp Ripley also welcomed more than six international partners and twelve other states' who trained on Camp Ripley in 2022.
Camp Ripley has the honor of being the home of the U.S. Coast Guard's cold-water dive course. Camp Ripley also welcomed the U.S. Navy's Mobile Diving and Salvage Unit school, which operated on the frozen lakes.
Camp Ripley completed the historic Nelson Hall renovation, moving its base headquarters back to its original home. Initially built in 1934, the building now meets modern demands while keeping many beautiful, historic features.
Camp Ripley completed a new Fire Hall barracks that houses the only full-time firefighting team north of Saint Cloud, assisting in emergency responses on and off base.
Camp Ripley completed the new 15-acre Joint Emergency Response Training area which provides realistic simulations of crises including pipeline explosions, tanker truck crashes, and hazardous material leaks. This joint venture with the Minnesota Department of Safety offers state-of-the-art facilities where first responders can train in any environment for disasters.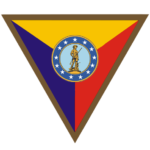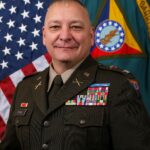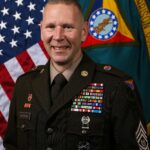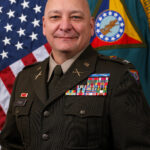 Post Address:
15000 Highway 115
Little Falls, MN 56345-4173
Phone: 320.632.7000