Cybersecurity Awareness: Are you protected?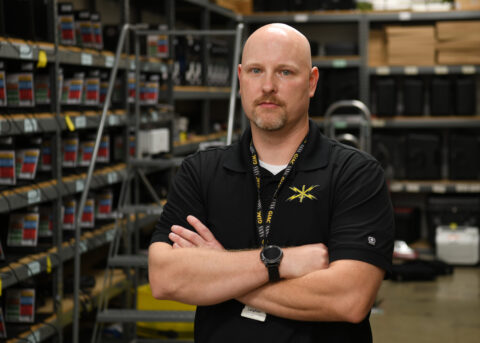 As Cybersecurity Awareness month draws to a close, the Minnesota National Guard encourages service members, their families, and others to practice good cyber hygiene. Proper cyber hygiene habits can protect individuals from online threats, much like brushing your teeth every day will protect teeth from getting cavities.
In an age where information is more powerful than ever, Mr. Kristopher Langham, a Minnesota National Guard's Defensive Cyber Operations team member, emphasizes that people should be cautious about what they share online.
"Your information and devices can be used by malicious actors to steal from you, steal your account credentials, sell your information and even use your device to spy on you or use system resources to assist in malicious activity," said Langham.
There are several products and tools available to assist with maintaining good cyber hygiene. Installing reputable anti-virus and anti-malware software, a network firewall, and password protection aid in securing personal data. It is not uncommon for users to be solicited with pop-up ads for free anti-virus software online. It is important to exercise caution in those situations.
"Remember, if a service or product is free, you are most likely the product, and your activity and information is probably being sold to advertisers," Langham said.
Here are some cyber hygiene tips from Langham, along with links to government resources:
Don't use the same password everywhere. Especially make sure you don't use the same passwords at financial institutions/shopping sites that you do for social media or other sites.
Use a credible password manager.
Enable two-factor authentication on every site when available.
Ensure your privacy settings are set to strict for social media sites.
Use anti-virus on your personnel devices.
Password protect your personnel Wireless Routers/Access Points – use the manufacturer's best practices guide to secure your own networks
Use a personnel Virtual Private Network when traveling
Use a credit card for online purchases. Credit cards have built-in fraud protections that debit and bank withdrawals do not.
Use caution when going to a new website. Make sure it's actually the website you wanted to go to.
Don't click on links that you are not sure where it will take you.
Don't open attachments in your email you were not expecting to receive.
Validate senders' emails before you open them and do use your email service provider's SPAM Filters
Don't install software unless you trust where you are getting it from.
Use Operational Security, also known as OPSEC, principles to protect your information.
Families should refrain from giving out deployment/training info on social media.
Don't answer those "about me" quizzes that can be used by someone else to guess your password security questions.
Don't announce when you are leaving on vacations on social media. Posts like this lets people know when you are not home. You can share the pictures and stories when you return home.
More information is available at: