Dave Lein Retires After 20 Years of Service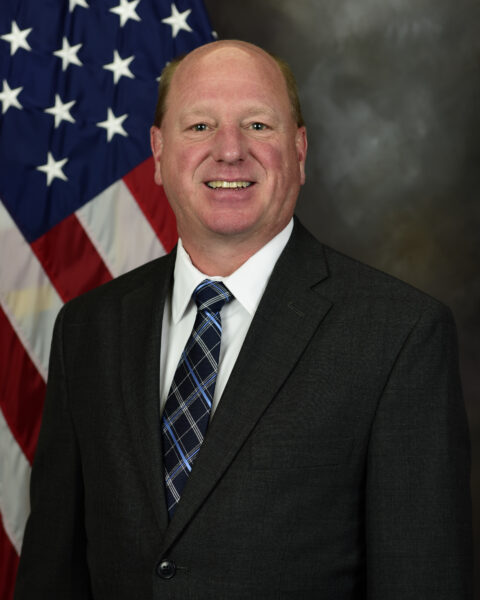 July 29, 2021 (ST. PAUL, Minnesota) – After 20 years of service to the State of Minnesota, 13 of those with the Department of Military Affairs, David Lein will retire as the director of support to military operations.
Lein was instrumental in coordinating food and lodging for Minnesota National Guard Airmen and Soldiers during state active duty missions, including the recent COVID-19 response, civil unrest in 2020, and Operation Safety Net in 2021.
Prior to joining the department in 2008, he served as a compliance coordinator with the Minnesota Pollution Control Agency for seven years. He decided to make a change and try consulting on his own and left the agency to create his own company, he said.
After 13 years of being on his own with his dog being his only coworker, he desired to work around people again. After looking into corporate opportunities, the position at the DMA opened.
"This has been the best job that I've ever had," Lein said.
With no military knowledge or experience, Lein started working among the highest leadership in the Minnesota National Guard, including the adjutant general.
Soon after starting, the Red River Flood in 2009 made Lein learn on the job quickly. He looks at it as one of his greatest accomplishments, he said.
His other accomplishments include coordinating meals during COVID-19 when many services were closed for over 7,000 Airmen and Soldiers during civil unrest in 2020. Then in 2021, he coordinated food and housing for thousands of Soldiers and Airmen during Operation Safety Net.
"Dave has done a magnificent job for us in a critical role," said Donald Kerr, executive director of DMA. "Most impressively, he was quickly able to understand and adapt to the military's very specific culture, without any personal military experience. We will miss him a lot, but of course wish him the very best in retirement."
Lein became the first civilian in state history to be awarded the Minnesota Distinguished Service Medal. The Adjutant General of the Minnesota National Guard, Maj. Gen. Shawn Manke, presented the award to Lein on July 29th, 2021.
Story by Sgt. Sebastian Nemec, Minnesota National Guard Public Affairs