Education Spotlight: Bulldogs using benefits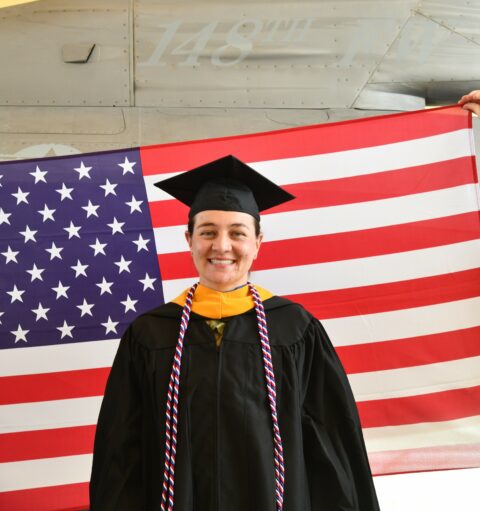 Membership in the Air National Guard is a commitment. It requires time, discipline, fitness and resilience. Bulldogs from the 148th Fighter Wing support our state and nation when called upon.
"Membership in the Air National Guard, especially in Minnesota, offers very robust education and training incentives", says 148th Fighter Wing Retention Office Manager, Master Sgt. Amanda Robbins. Benefits includes federal and state educational assistance benefits and incentives to include the Montgomery GI Bill, Air National Guard Tuition Assistance and Minnesota State Tuition Reimbursement.
148th Supply Specialist, Staff Sgt. Amy Auran, initially joined the Minnesota Army National Guard in 2013, then transferred to the Air National Guard's 148th Fighter Wing in 2020. The 2014 graduate of Falls High School, International Falls, Minn., earned a Bachelor of Science degree in Elementary Education from the University of River Falls in 2018. Auran went on to earn a Master of Education from the College of Saint Scholastica in the summer of 2022, while deployed to the 378th Air Expeditionary Wing, Prince Sultan Air Base, Saudi Arabia as part of the 179th Air Expeditionary Fighter Squadron.
For 148th Services Specialist, Staff Sgt. Ben Churchill, "using the benefits was easy". The 2017 Duluth East graduate attended the University of Minnesota Duluth where he earned both a Bachelor of Business Administration in Human Resource Management and a Bachelor of Arts in Communications with a Minor in Psychology. "Once you finish the semester and receive your final grades, you submit your transcript, along with your tuition statement, fitness report and a few other Air Force forms. Once these are sent and approved, payment is received in 30-60 days. The process takes approximately an hour," said Churchill.
While attending college, Churchill was mobilized on to State Active Duty in May 2020 during a period of civil unrest after the death of George Floyd. Additionally, Churchill was among more than 100 Bulldogs tasked to support the 59th Presidential Inauguration in January 2021. After the civil disorder at the U.S. Capitol on January 6, 2021, over 25,000 National Guard members from all 50 states were tasked to conduct security, communication and logistical missions in support of federal and Washington D.C. law enforcement agencies. Churchill's role involved collaborating with Air National Guard teammates and a local D.C. restaurant to feed National Guard members who were supporting the Inauguration. Churchill and his colleagues produced 15,000 meals each evening from a 200-square foot restaurant kitchen.
Likewise, Auran, was also mobilized to support the Inauguration. However, Auran conducted security duties. With just three-day's notice, Auran and 100 Bulldogs received "just in time" riot training and equipment then boarded a C-130 from the 133rd Airlift Wing headed to the U.S. Capitol.
"Joining the Air National Guard has allowed me to earn a master's degree without a single student loan," said Auran. "While most of my peers are paying off their loans, I have been able to purchase a home and invest in my future." Auran, a first-grade teacher at Laura MacArthur elementary school in Duluth, Minn., is currently working towards her Doctorate at Liberty University in the program of curriculum and instruction.
"I tell people all the time that joining the Air National Guard was the best decision I ever made, and it truly changed my life," said Churchill. "Having the ability to graduate debt free with a significant amount of leadership experience has been incredible. The places I've been able to see, the opportunities I've been given, and the friends I have made along the way only further cement how good of a decision joining the Guard was for me."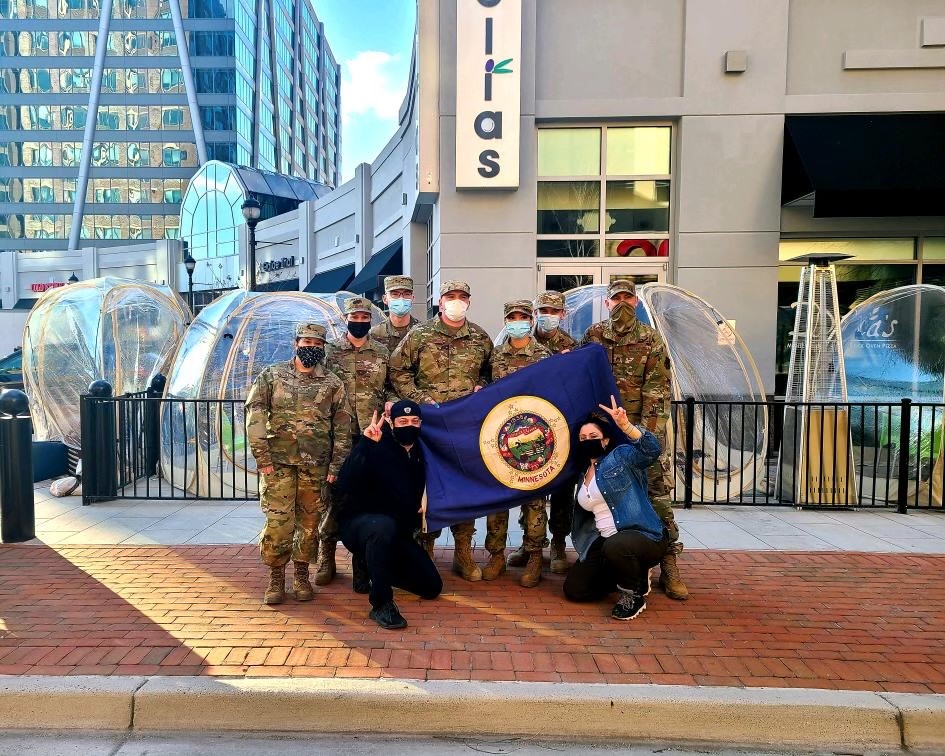 Audra Flanagan
148th Fighter Wing Public Affairs