Labor leaders celebrate 25-year partnership helping service members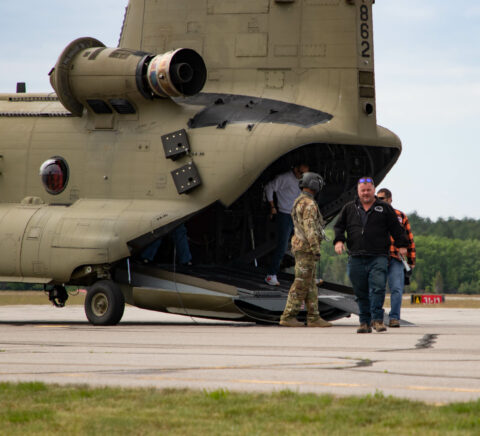 Leaders from labor unions across the state came together for a tour of Minnesota National Guard training facilities, June 10, 2022.
Their journey began at the General John W. Vessey Readiness Center in Arden Hills, Minnesota where they learned about the Minnesota National Guard's history and the importance of community partnerships. They also discussed employer support, suitable employment for the Soldiers and families and how the trades can help them be well-rounded Soldiers.
The leaders then flew into Camp Ripley on a Boeing CH-47 Chinook helicopter. When they landed, they saw firsthand the resources held in the Education Center. Afterwards they traveled down range to observe training events and view training facilities that laborers in the National Guard have access to utilize.
"Getting the opportunity to do something like this shows the labor leaders that the Minnesota National Guard recognizes organized labor's commitment to their Soldiers and their families at its highest levels," said labor leader Joe Fowler. In return, the labor leaders want to learn about Soldier training and readiness so they can ensure they are making work as flexible as possible for their union members who are also in the armed forces.
Many of the employees of these leaders have been or are currently members of the armed forces either in the Active Duty, Reserve, or National Guard capacity. This visit allowed leaders to understand what their employees do when away for training and how it can benefit them on the job site.
The Minnesota National Guard helps create good employees by instilling work ethic, efficiency, and timeliness. The laborers that participate in this tour employ service members, and this program allows the local unions to learn how to work better with them. The program ensures service members receive fair treatment and that the unions help uphold the laws protecting service members.
It helps avoid many conflicts by providing knowledge of laws, projects, and a sense of understanding," said Retired Major General Harry Sieben. "This program really helps provide synergy."
Sieben formed the labor leaders partnership 25-years ago out of a need to create relationships to avoid confusion and to protect the interests of everyone involved. Each year new leaders join and show great potential to support the needs of both the members of the National Guard and the unions.
"I viewed today as a nearly, but I also hope not a once-in-a-lifetime experience," said Fowler. "It feels great to do good things and doing that for those who sacrifice so that we have the freedoms we have in this country makes it even more meaningful. In some form it's a bit of a passion to be able to volunteer in a way that gives back to our Soldier and their families. And when you find others that feel the same, it feels like those efforts matter and make a difference."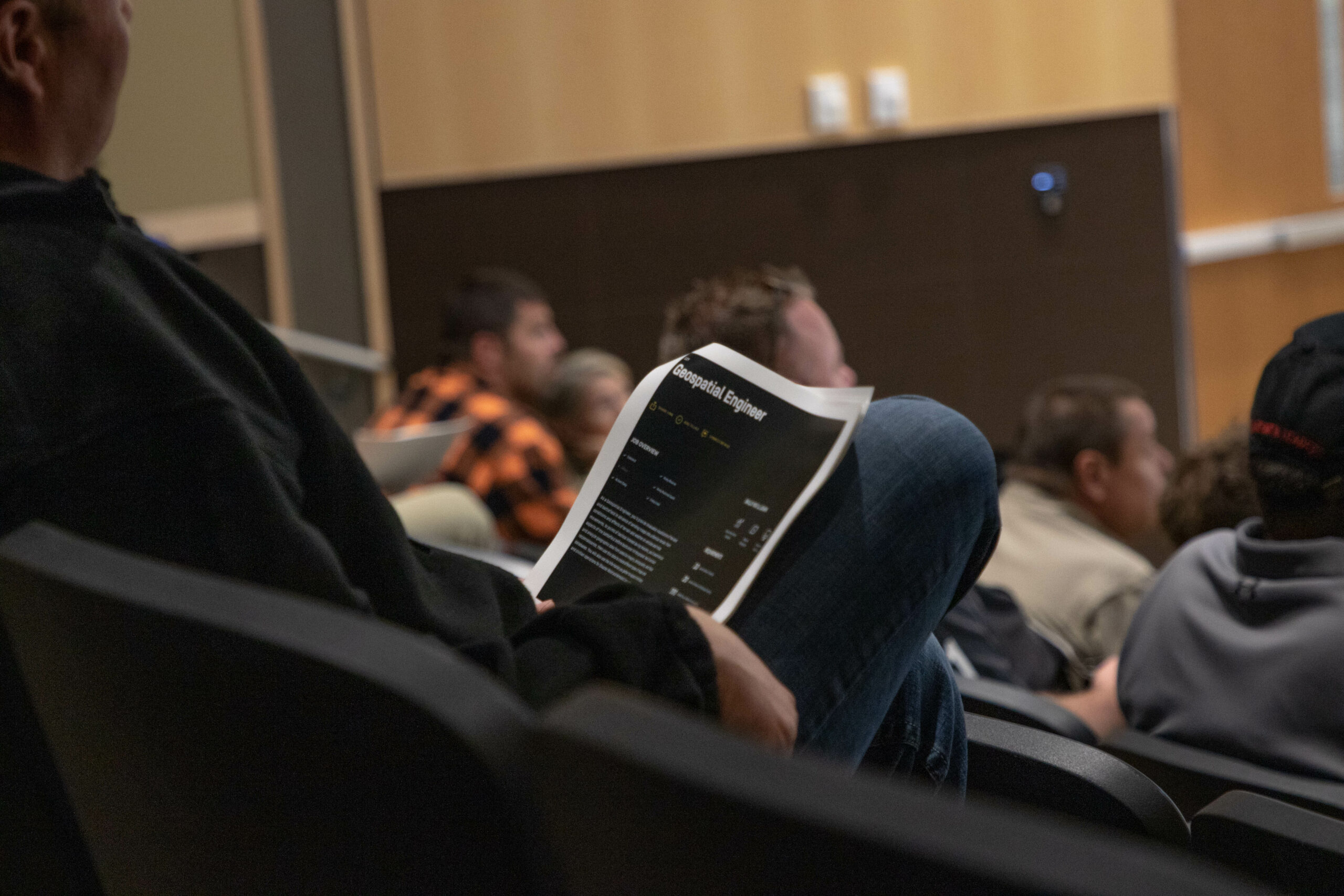 "When you find others that feel the same, it feels like those efforts matter and make a difference."
Sgt. Austyn Flippin
Minnesota National Guard Public Affairs