Leadership, a way of life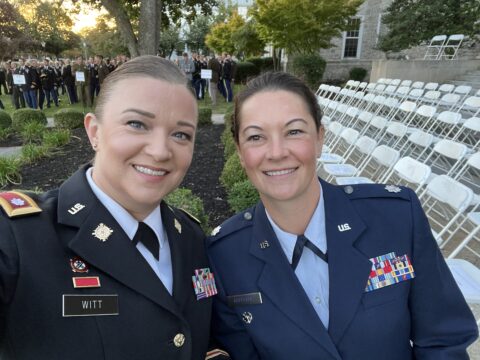 Leadership is more than just a word for Minnesota National Guard service members, Air Force Lt. Col. Gina Keppeler and Army Lt. Col. Sarah Witt, who are currently attending the U.S. Army War College in Carlisle, Pennsylvania. Instead, they say, it is a way of life.

"I hope my experience inspires someone to take on a new challenge and pursue a career goal that might be vastly different than what they would have considered in the past," said Keppeler. "I'd encourage my fellow Airmen and Soldiers to take advantage of opportunities to learn and grow professionally and share the knowledge you gain to benefit others. The National Guard will be better for it."

Keppeler, who enlisted at just 17, joined with hopes of becoming a pilot. After she commissioned, she learned her dream would not be possible. However, this did not stop her. As a result, she transformed history becoming the first female Bilateral Affairs Officer for Minnesota working at the U.S. Embassy in Croatia.

Since 1996, the Minnesota National Guard has partnered with Croatia as part of the National Guard's State Partnership Program (SPP). The program fosters mutually beneficial relationships by building trust and understanding of partner nations' tactics and capabilities.

"I love what I am doing now; the National Guard has provided some great opportunities," she added. "I'm pleased with the decision I made and grateful for the experiences that I've had."

The Army War College is one of four resident U.S. senior service colleges. Each school has a different focus and brings together the next generation of senior strategic leaders to prepare them for the next steps in their careers.

According to the Army War College, the purpose of the school is to provide students with the knowledge to understand the global application of land power and an opportunity to discuss its role in achieving national security objectives. Students walk away with a better understanding of strategy and priorities at a national level and how instruments of national power are applied in pursuit of national interest and strategic objectives.

The school's first female student attended in 1969 and this year, nearly 20% of the over 300-strong class is made up of female leaders.

"I believe that leadership is a skill," said Keppeler. "It's something a person has to continue to work on and improve throughout their career. I hope that I'm remembered as authentic and confident, honest and accountable. But most importantly, I hope I made the people around me feel valued."

For Keppeler and Witt, the Army War College offers a unique opportunity, allowing them to grow as critical thinkers while providing insight into the challenges senior leaders face when making decisions. It also allows them the space to learn and understand joint and interagency concepts.

"It's immensely valuable to be in a room together, with everyone sharing differing perspectives on addressing challenges from various backgrounds, career fields, and experiences." said Keppeler.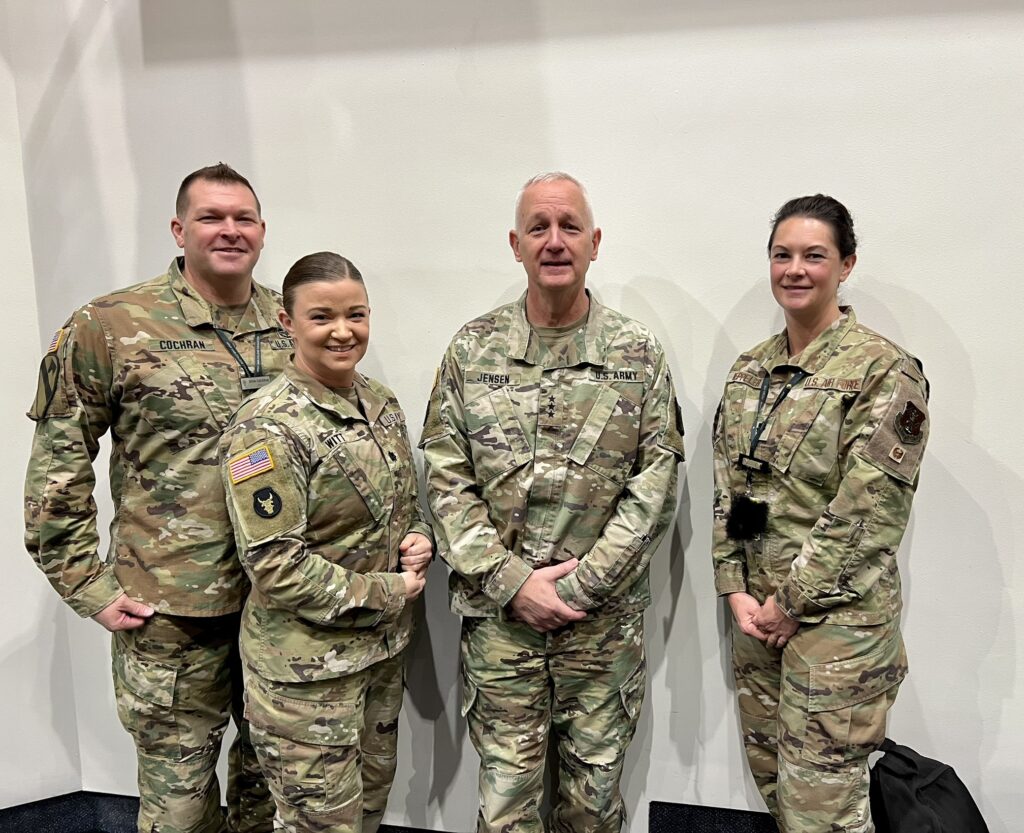 Witt shares a similar belief.
"I want to be the best leader that I can be for Minnesota," she said. "My hope is to be the best leader and battalion commander since that's the role I'm going into."
Witt first joined the Minnesota National Guard in 1998 during her sophomore year of college. After a few years, she made the decision to attend officer candidate school. As a second lieutenant, she served as a company commander, serving under a female battalion commander.
"I look back now, and all the women who came before me, I don't know if they've had that same experience," said Witt, who never had any doubts of becoming a battalion commander. "Well yeah, of course I can be a battalion commander, it happened when I was a second lieutenant."
After completing her course, Witt will come back to Minnesota and serve in the role that inspired her as a junior officer.
"For me, it's not something that I take lightly," she added. "As a commander, you can motivate and inspire people. I would like to say that I can pull the potential out of everyone and put it to use."
Throughout their careers, Witt and Keppeler have taken various challenges head on.
Witt says remembering that, 'life doesn't get easier; you learn to handle hard better,' has helped her throughout her career. She also wants others to know that you must be flexible, stating the only constant is change. Her leadership style will always have a focus on building relationships.
"Relationships are the key to success," she added. "Relationships are everything, whether it's to get you through something, to get the mission done. Those relationships that you have built are critical and will make you a better person."
There are many reasons to be inspired by women in the Minnesota National Guard and across the country. For example, retired Air Force Brig. Gen. Sandy Best paved the way for women as the first female general officer in the Minnesota National Guard. Maj. Gen. Johanna Clyborne serves as the first female two-star general. Even the U.S. Vice President is a woman.
For both, Keppeler and Witt, Women's History Month isn't about all the firsts. It is about the importance of honoring and recognizing the contributions that women have made throughout history.
"I hope that I am that representation for women in the military and specifically the National Guard in Minnesota," said Witt. "We can do well; we can achieve great things. We can be leaders, who happen to women."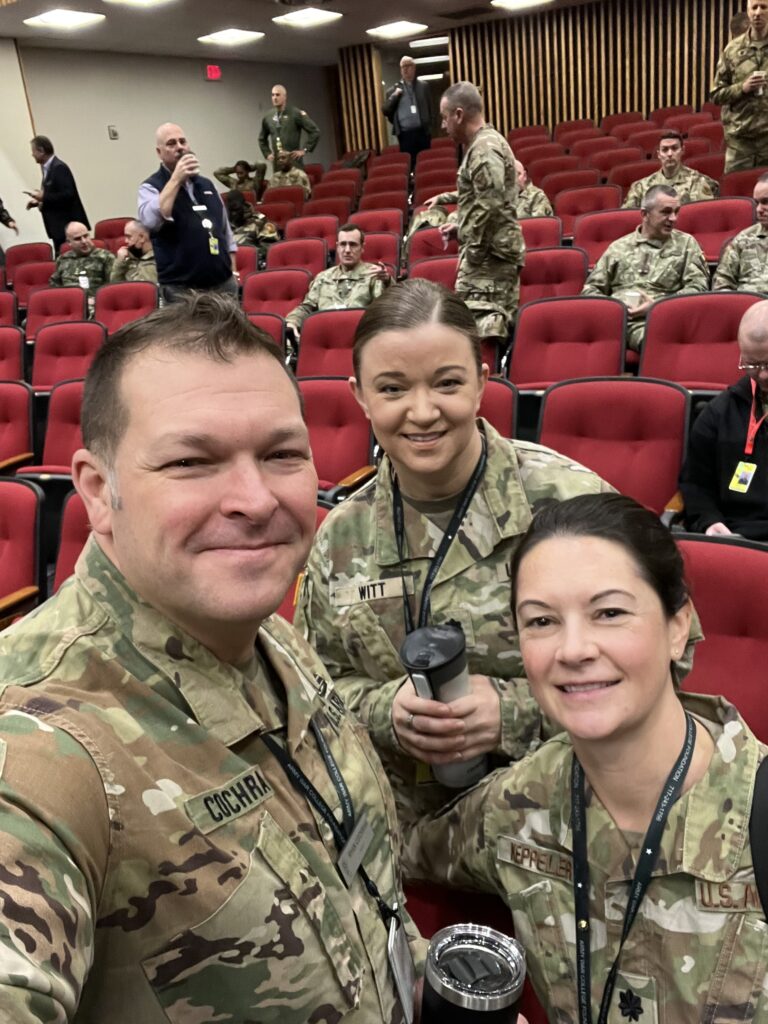 Staff Sgt. Mahsima Alkamooneh
Minnesota National Guard Public Affairs