Mille Lacs Corporate Ventures Partners with Beyond the Yellow Ribbon and the Minnesota National Guard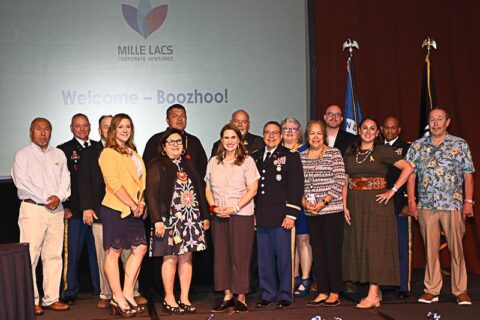 Mille Lacs Corporate Ventures was recognized as a Beyond the Yellow Ribbon company for its efforts in supporting the military community at a proclamation event at the Grand Casino in Hinckley on June 14.
"The Minnesota National Guard and the Beyond the Yellow Ribbon program are thankful for our partnership with Mille Lacs Corporate Ventures and the many Beyond the Yellow Ribbon companies, organizations, and communities across Minnesota," said Army Lt. Col. Troy Fink, Minnesota National Guard's Camp Ripley Garrison Commander, who spoke at the event. "These partnerships are vital to our military community and provides our veterans, services members, and families with an extensive network of support in the places where they live and work."
Minnesota Lt. Gov. Peggy Flanagan was also a guest speaker at the event. The lieutenant governor is a member of the White Earth Band of Ojibwe and the country's highest ranking Native woman elected to executive office.
"When a company becomes part of the Beyond the Yellow Ribbon program, it shows a recognition from these companies that they are part of our community, and being part of the community means they have a responsibility and opportunity to shape how we show up and how we support one another, including our current service members and our veterans," Lt. Gov. Flanagan said. "And Mille Lacs Corporate Ventures is showing up. They understand the sacrifices that our service members make for our country, and they are committed to their success."
Mille Lacs Corporate Ventures joins more than 80 active Beyond the Yellow Ribbon companies and organizations across the state. To learn more, visit https://MinnesotaNationalGuard.ng.mil/btyr.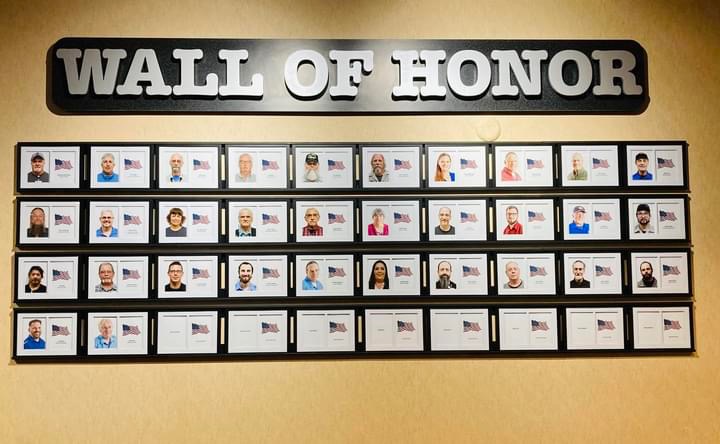 Cristina Oxtra
Minnesota National Guard Public Affairs