Minnesota Families, Soldiers reintegrate after Middle East deployment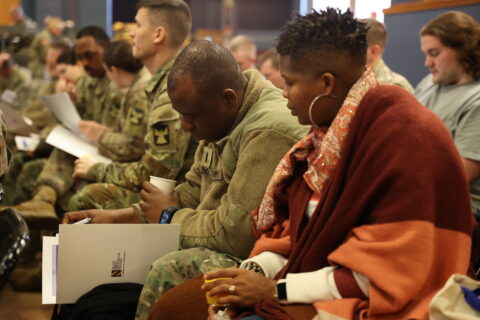 SAINT PAUL, Minn. – Around 80 members of the Minnesota National Guard's Task Force Victory, made up of Soldiers of the Brooklyn Park-based 347th Regional Support Group and their families, gathered at Bethel University in Saint Paul to attend a reintegration event hosted by the Yellow Ribbon Program April 1, 2023. The recently returned troops spent around eight months serving in several capacities, including supporting troops at multiple bases throughout Iraq and Kuwait. Now, they are learning how to integrate back into their families, communities and more.

The event featured a host of seminars, classes, focus groups and booths staffed by experts in the areas of finance, education, employment, spiritual readiness, martial and family counseling and more, all aimed at helping service members and their families return to life after a deployment.

"It was great to be back with the family," said Army 1st Lt. Kodjo Djondo who served as an administrative officer at Erbil Air Base in Iraq. "But I was disconnected from my family even though I talked to them daily. Employment is one challenge and sleeping at night is another one. Reintegration helps but reconnecting with the kids and taking care of them is another challenge."

Djondo and his wife, Amele Lokossou, have four sons. Leaving his wife to care for the four active boys was hard to do, he said, but he was thankful for the help of family friends.

"That was a big change for my wife," Djondo said. "I am grateful that the Stalberger family, Jim and Jean, helped my wife care for the kids by dropping them at school and picking them up often, helping to cut my grass, and fixing things in our home."

"It feels good to have him home to help with the kids," said Amele. "The family is very happy to have him home."

Some of the challenges she faced, Amele said, included not having her husband at home to care for the children and having to explain to them that their father would be gone for a while, as well as keeping up with the tasks around the house that he helped with before the deployment.

"The reintegration event was a great opportunity," said Amele. "The counseling seems very educational and helpful."

"The [event] was fantastic," said Army Lt. Col. Dave Rothstein, the commander of the 347th. "The event gave Soldiers and their family the opportunity to return to drill for the first time since coming home in a low stress environment with the deliberate intent to assist them during their reintegration efforts."

"These events are important as they provide Soldiers and their families immediate tools they can use, as well as arming them with information and resources available for use in the future, said Rothstein. "Events like these are a crucial component to bringing Soldiers home as every mobilization is different for every Soldier, whether it is their first time or their fourth time."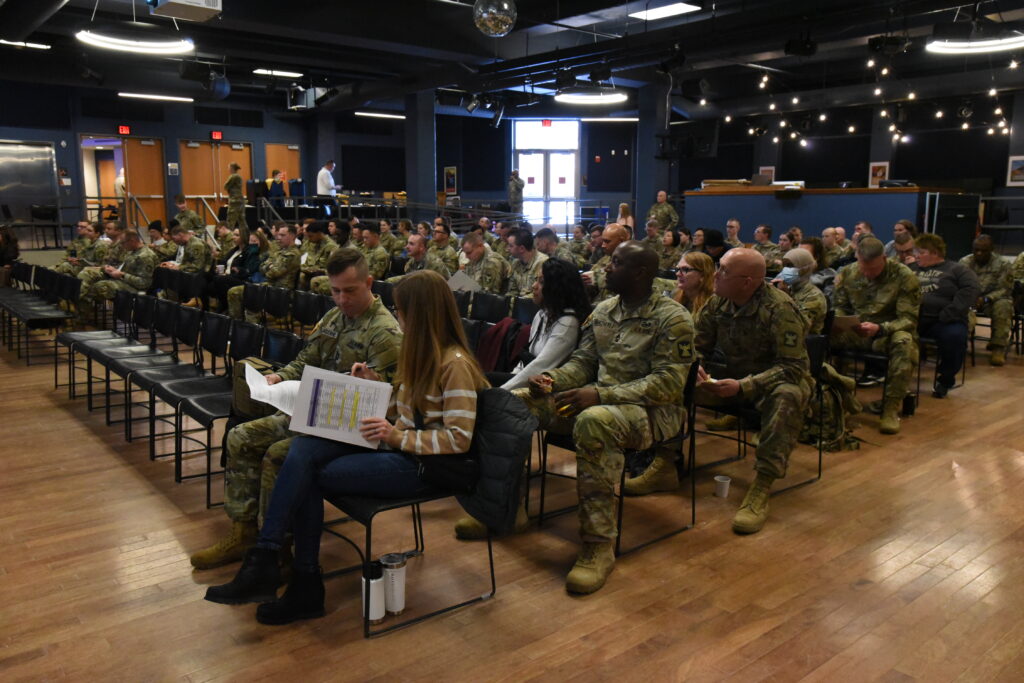 By Staff Sgt. Sirrina Martinez
Minnesota National Guard Public Affairs