Minnesota National Guard members participate in Diversity, Equity & Inclusion event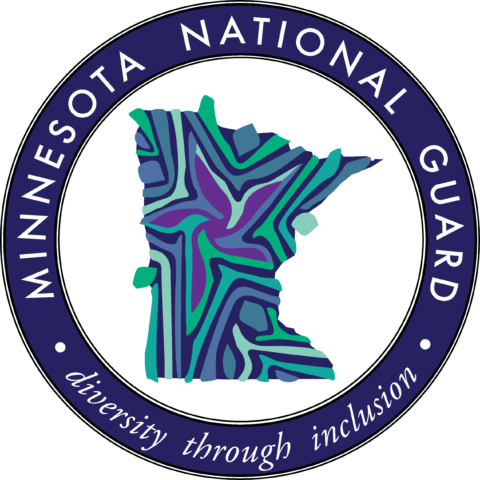 Oct. 7, 2021 (ST. PAUL, Minnesota) — Members from the Minnesota National Guard participated in a virtual panel event focused on diversity, equity, and inclusion hosted by Capital One, a proclaimed Beyond the Yellow Ribbon company, on Sept. 23, 2021.
This event is the second time Capital One's business resource groups, representing their LGBTQ+, African American, Hispanic, Asian, Women, and Veteran employees, invited the MNNG to participate in a panel discussion with their members.
"The reason we do these external panels is to help the community at large gain awareness of the Minnesota National Guard's values and interest surrounding Diversity, Equity, and Inclusion," said Army Lt. Col. Eduardo A. Suárez, the director of diversity and inclusion for the Minnesota National Guard. "Awareness builds understanding and trust."
Business resource groups started as social networks, grew into affinity groups, then employee resource groups, and have since become business resource groups, according to The Future of Employee Business Resource Groups. The change to BRGs happened with an aim for the groups to make a business impact.
The MNNG has its version of BRGs called special emphasis councils. The councils include African American/Black Heritage, American Indian/Native American Heritage, Asian American Pacific Islander (AAPI) Heritage, Disability Employment Awareness Council, Hispanic and Latinx American Heritage, Holocaust Remembrance/ Days of Remembrance Council, Lesbian, Gay, Bisexual, and Transgender+ (LGBT+) Council, and Women's Council. MNNG service members can join any council regardless of having specific ties to a particular council.
"The purpose of the panel was for Capital One BRG members to learn more about what the Minnesota National Guard is doing in the realm of DEI and learn from our members about their experiences serving in the Minnesota National Guard," said Suárez.
Army Sgt. Jaime Reyes, a supply noncommissioned officer with the Training Support Unit at Camp Ripley and full-time member with the Division Headquarters and Headquarters Battalion, 34th Red Bull Infantry Division, participated in the panel and spoke about being LGBTQ+ and in the military.
"I also spoke about how refreshing it is to have other members of the LGBTQ+ community be involved in the roles that provide the support for all queer Soldiers," said Reyes. "It was amazing to hear such honest and candid remarks from higher-ranking Soldiers. It was incredible insight as well from all the different special emphasis councils."
Several other service members also participated in the panel addressing the topics of gender, race, and employer support.
"It provided me a clear understanding of the resources out there for Soldiers when they need it, the Army stance on diversity and inclusion and how it's being implemented," said Army 2nd Lt. Sanorah Tweh, a platoon leader with E Co., 134th Brigade Support Battalion, and full-time a management analyst with plans and operations, Joint Force Headquarters. "And also, what I can do as a leader to provide the best support for my Soldiers." 
---
Story by Sgt. Sebastian Nemec, Minnesota National Guard Public Affairs