Minnesota National Guard Soldier reflects on his service and heritage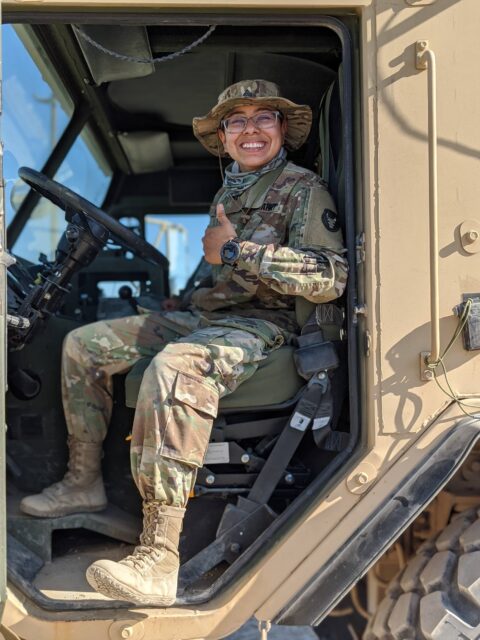 Hispanic Heritage Month is celebrated across the nation every year from September 15th to October 15th. The Minnesota National Guard values the contributions and service of Hispanic American service members like Staff Sgt. Jaime Reyes, a supply specialist with Joint Force Headquarters Detachment 1.
"I initially decided to join for college benefits, and I've wanted to join the armed forces since I was 13," Reyes said.
There are ups and downs throughout everyone's service, and he is more than happy to take it all in stride over the past eight years.
"My favorite part of serving, going through the good and the bad. The Minnesota National Guard taught me life lessons about myself and others. I've learned to stand up, lead, and fight for myself."
Reyes can't imagine where he'd be had he not joined the National Guard. One thing is for certain, he would have missed out on some wonderful experiences.
He's served on active duty with the 34th Infantry Division supply section at Camp Ripley and even competed in the Minnesota National Guard Best Warrior Competition.
Those events and challenges, along with a Warfighter Exercise at Fort Riley, Kansas helped shape his service.
"Each of these events were in unusual circumstances and challenged me as a Soldier, leader, and person. It was by far one of the worst and greatest years I have served in the Minnesota National Guard," he said.
Hispanic Heritage Month is a chance for him to learn and reflect on his background.
"Hispanic Heritage month means that I can celebrate my culture and my fellow Latinx' cultures. My family tree history stops abruptly after my grandparents. My parents don't know a lot about their ancestors because it was never questioned or brought up."
He continued, "During this observance, I can see and hear the history that my people have faced and fought. In those stories, I can feel the cultural relations and have that sense of belonging. Which always feels like home, family."
Sgt. Bob Brown
Minnesota National Guard Public Affairs