Minnesota National Guard Soldiers honor heroes during Best Warrior Competition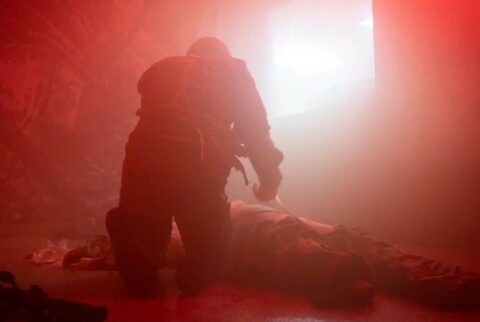 CAMP RIPLEY, Minn. – When Army Staff Sgt. Ryan Connolly arrived at the first station of the grueling, eight-mile, Valor Ruck March on March 30, 2023, he was immediately immersed in the history of one of America's legendary World War II heroes, Army Combat Medic, Pfc. Desmond Doss. He was the first conscientious objector to receive the Medal of Honor for his heroic actions on Nov. 1, 1945, on the island of Okinawa, Japan. To honor the valiant actions of Doss, Connolly used the fireman's carrying technique to evacuate a simulated casualty 50 yards. Upon completing this task, he continued the march, battling physical exhaustion until arriving at the next station.

A total of five stations were dedicated to Medal of Honor recipients. In addition to Doss, the following were also included: Korean War, Army Pfc. Anthony Kaho'ohanohano; Afghanistan War, Spc. Ty Carter; Iraq War, Sgt. 1st Class Thomas Payne; and Afghanistan War, Air Force Tech. Sgt. John Chapman.
"I think I knew every single one of them," recounts Army Staff Sgt. Leo Kerfeld who finished first on the ruck march for his group. An Infantryman in the Guard and an educator by trade, he boasts about being very competitive, but his passion is teaching others.

"Whenever I have an opportunity, I share the story of John Chapman with my students." As a single parent of two young boys, he often uses what little spare time he makes time to listen to these heroic stories and many others, to learn from them and share those lessons with his boys, his students, and the Soldiers under his charge.

In all there were four groups competing in the ruck march totaling 27 participants including male and female, noncommissioned officers (NCOs), and Soldiers, and seven of those representing our international partners from Croatia and Canada. Every Soldier that volunteered or "volun-told" participated for a variety of reasons, but for many it is to see what they are made of.

For Sergeant Jordan Thompson, she finds value in being here and sees it as an opportunity to learn and grow. For someone that used to struggle with passing the Army's physical fitness test, she found pushing through challenges has helped her build self confidence and putting herself out there show others that she can shine even as a female NCO in a male dominated battalion, "being a female in an Infantry company, it does motivate you to prove you do belong and do everything they can", said Thompson.

Competing in physically and mentally challenging events like the Best Warrior Competition is not new for Staff Sergeant Ryan Connolly. A recruiter for the Minnesota Army National Guard, he has also competed in the Army 10-miler and the French Desert Commando Course. When ask about what he hopes to gain from this experience he quoted a phrase he had heard before, "you don't lose, you either win or you learn."

The Army National Guard Best Warrior Competition is a four-day competition that tests competitors on their Army knowledge. The competition includes an appearance board, written exams and essays, the Army Combat Fitness Test, weapons qualifications, medical evacuation tasks, an obstacle course, a live fire exercise, and the "Valor Ruck" march. At the conclusion of this year's competition one noncommissioned officer and Soldier advances to compete at the Region IV Best Warrior Competition hosted by the Ohio National Guard in May. For Staff Sergeant Kerfeld his competitiveness paid off and won the Non-commissioned Officer of the Year category – Congratulations on your accomplishment!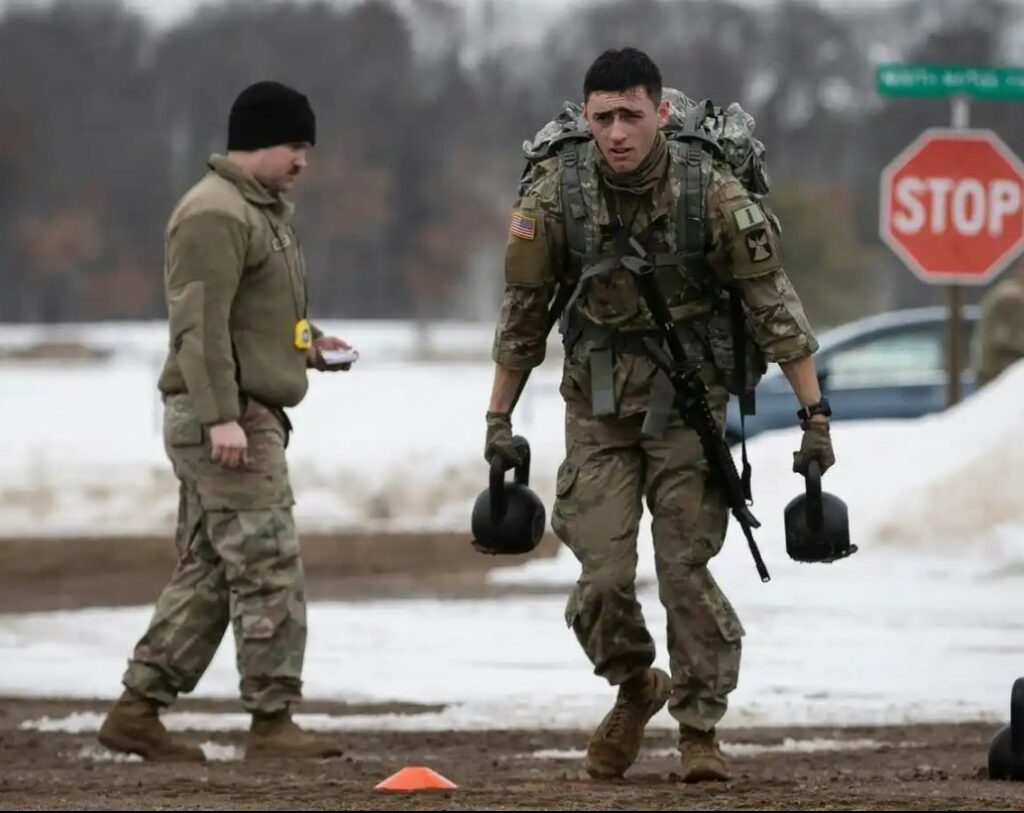 By Col. Eduardo Suárez
Minnesota National Guard