Minnesota National Guard Women's council raises awareness, conducts outreach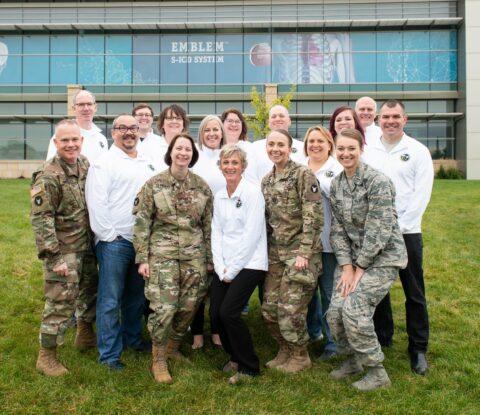 March 29, 2019 (ST. PAUL, Minnesota) — The Minnesota National Guard has several Special Emphasis Program Councils through the Minnesota National Guard Diversity and Inclusion Office, one of which is the Women's Special Emphasis Council.
The councils work to raise awareness and involvement within the Minnesota National Guard and the local community for minority groups who may be underrepresented.
Capt. Ashley Morgan, the Recruiting and Retention Battalion Budget Officer, serves as the advisor for the Women's Special Emphasis Council. As the advisor, she leads the council and disseminates relevant information about events and holds regular meetings for the council.
The council has been an outlet to do research and more thoughtfully think about day-to-day lives, Morgan said. It's made her more aware of cultural and gender dynamics in and outside of the military.
"When you get a chance to look at things from a different perspective or someone's done some research to kind of compile stories together, you start to sort of learn and see that there's a shared experience across our culture," Morgan said. "It makes me more of a thoughtful leader."
The Women's Special Emphasis Council manager, Tech Sgt. Nina Mentzos, a human resources specialist with the Force Support Squadron at the 133th Airlift Wing, shares similar thoughts.
"I'm fairly active in my community already," Mentzos said. "I could blend military and my own life and work toward things important to me."
She enjoys hearing the stories and history of where women have come from, she said. It helps give her other perspectives.
As a leader, the council has given Morgan the tools to have discussions and open up dialogue with her Soldiers about topics that may have been tougher to have in the past, she said. With her peers, she also feels more empowered to address issues with someone one-on-one.
The Women's Special Emphasis Council is one of several councils that represent minority populations. The Minnesota National Guard strives to mirror the population it represents.
"The Diversity Councils are important because you can understand those populations before they even grow to their full potential and you can really create an environment that's welcoming for them," Morgan said.
It also comes back to having a strong force, Morgan said. The more involved a Soldier or Airman is, the more connected they feel to the organization. Soldiers and Airman can volunteer with a Special Emphasis Council and invest in the continuous improvement of the organization.
"You get back what you put into it," Morgan said.
To get involved with a Special Emphasis Council, reach out to the Special Emphasis Program Manager with the Diversity and Inclusion Office 2d Lt Taryn Unterschuetz at taryn.s.unterschuetz.mil@mail.mil.
Story by Sgt. Sebastian Nemec