Minnesota service members compete in All-Guard National Best Warrior Competition, build lifelong friendships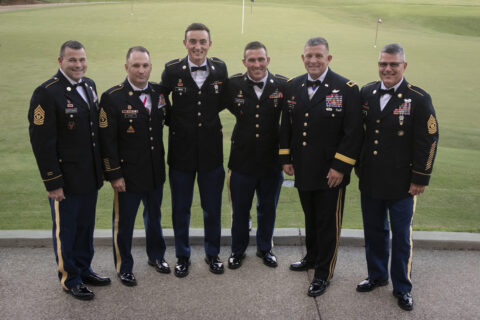 July 30, 2022 (SMYRNA, Tenn.) – Two Minnesota National Guard service members are competing in the All-Guard National Best Warrior Competition, July 24-29, 2022, near Smyrna, Tennessee. They are part of 14 finalists representing the best of the best in the Army National Guard.
"It's just been phenomenal watching these young Soldiers reach their full potential," said Command Sgt. Maj. Brian Soper, Minnesota's command senior enlisted leader. "And continue to evolve in their craft."
Spc. Nathaniel Miska, a carpentry and masonry specialist with the 850th Engineer Company, 682nd Engineer Battalion, and Sgt. Richard Carlson, a health care specialist with Headquarters and Headquarters Troop, 1st Battalion, 94th Cavalry Regiment placed first in both the Minnesota and Region IV Best Warrior Competition, before heading to Nationals.
The competition began with an opening ceremony aboard the General Jackson Showboat, on July 24, in Nashville, Tennessee.
The following day Miska and Carlson completed a fitness assessment and a survival swim, beginning a grueling five-day competition filled with more than 30 evaluated events. That afternoon, the competitors appeared before a formal board at Volunteer Training Site – Smyrna.
In the evening the competitors set out on a short foot march near Volunteer Training Site – Milan.
"We got there pretty late at night," said Carlson. "There was a pile of supplies: four tires, metal poles, rope, engineering tape, a pallet, and a mannequin dummy. We were told we had to build a contraption out of it and bring it with us wherever we went."
Most of the competitors pulled their creation while a few steered from the back. After arriving at their sleeping area for the night, the competitors learned how to tie knots and waterproof rucksacks.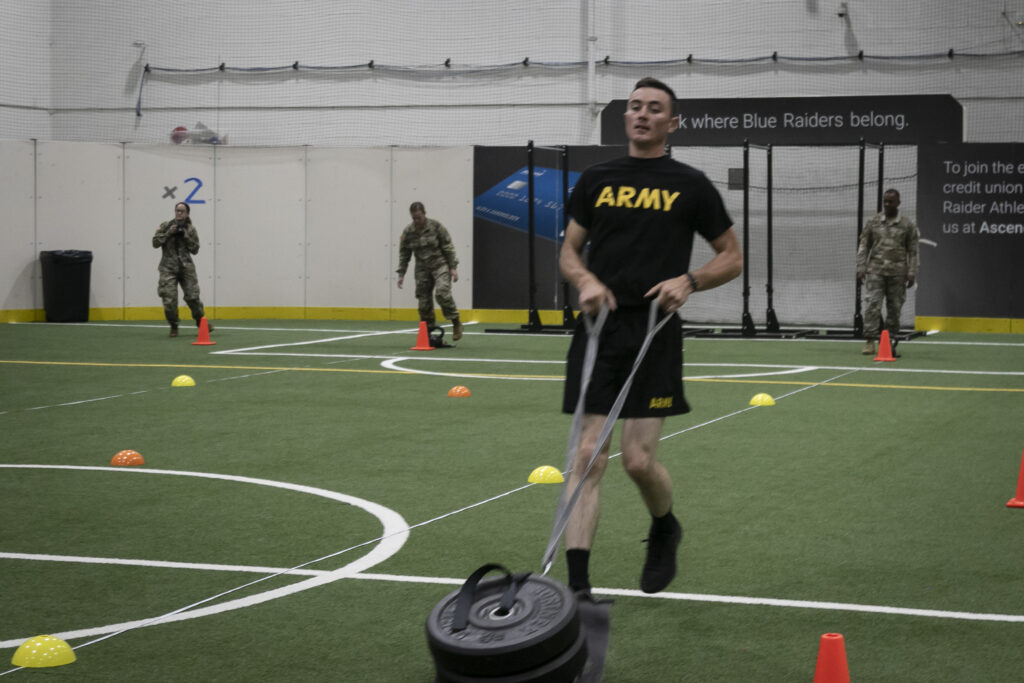 "Finally, we got to bed around 2:30 and we were told our wake-up time was 4:30," said Carlson. "We got up early and started pulling the contraption to the next training site."
Carlson and Miska have trained physically for more than 18 hours each week and studied an additional four hours each week together to prepare for this competition.
"It's been huge to have a partner to train with through all of this," said Carlson. "Miska and I have really become friends during this competition."
At the next site, they completed various warrior tasks lanes such as a call for fire, simulated combat care exercise, and a chemical, biological, radiological, nuclear, and explosive exercise.
The competitors also completed an obstacle course and a mystery event that involved waterproofing their rucksacks and transporting themselves across a lake. By the end of the day, they were tired and sweaty but growing closer to each other.
"You can see the attitude shift from seeking for one competitor versus now they are seeking the all-squad competition," said Miska. "We all want to compete there and there was genuine help between the guys throughout this competition."
The next morning began early with a land navigation course. Later that day, the competitors also completed various day and night live fire lanes including a stress shoot.
"The stress shoot was really cool," said Carlson.
For both Region IV's competitors, the stress shout was an event they won't forget.
"We flew in on a UH-60 [Black Hawk helicopter] and then we did a tactical land," said Miska. "We started shooting with the M17 pistol, then we breached a door and cleared some steal targets with the M500 shotgun."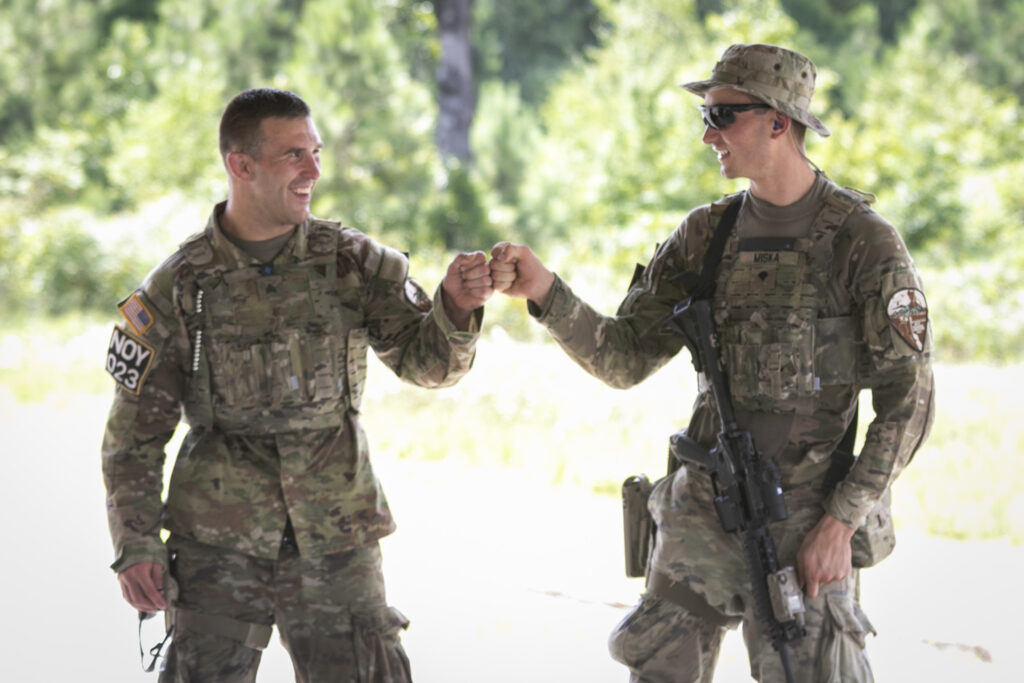 "You're in full kit," said Carlson. "You actually had to shoot the lock and kick the door down. After we were done with the shotgun, we moved on to the M4. After that, you shot from a car before progressing to the M110 [Semi-Automatic Sniper System]."
On day four, Miska and Carlson completed military operations in urban terrain event, another obstacle course, and a valor run.
The fifth and final day of the competition involved a more than 16-mile ruck march in Lynchburg, Tennessee. That evening, dressed in the Army Service Uniform, the competitors attended an award ceremony where it was announced that Miska will be competing in the Best Squad Competition later this fall.
"To represent the Minnesota National Guard at a competition of this stature is a humbling experience," said Miska. "We are very humbled to be here, and now that we are, I think we gave it our best shot and gave Minnesota the representation it deserves."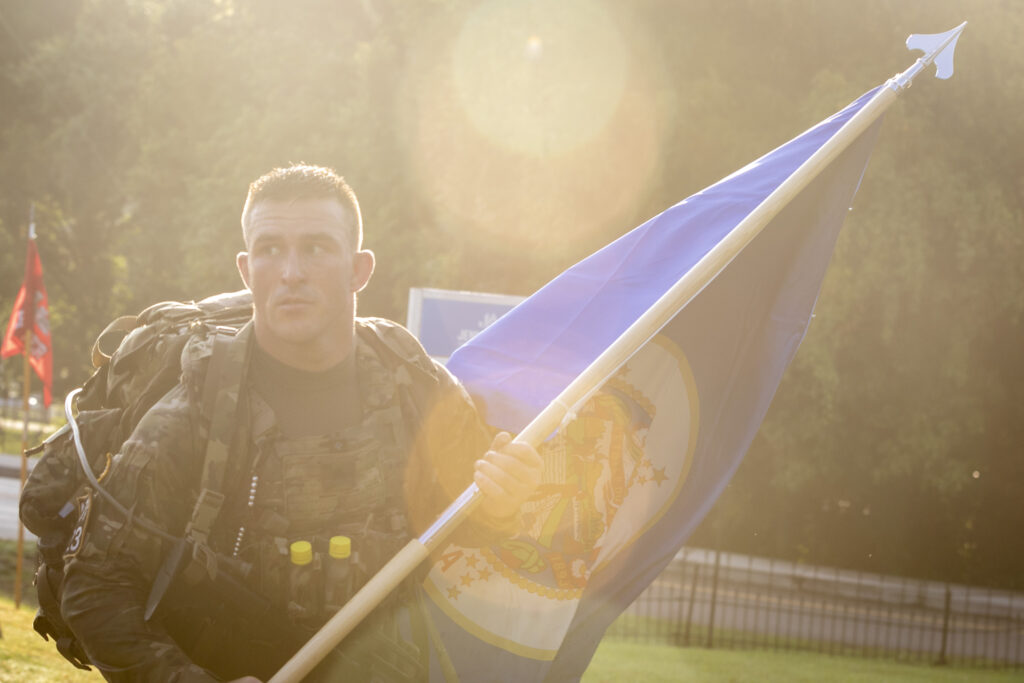 Staff Sgt. Mahsima Alkamooneh
Minnesota National Guard Public Affairs