Minnesota's 177th Cyber Protection Team defends nation during deployment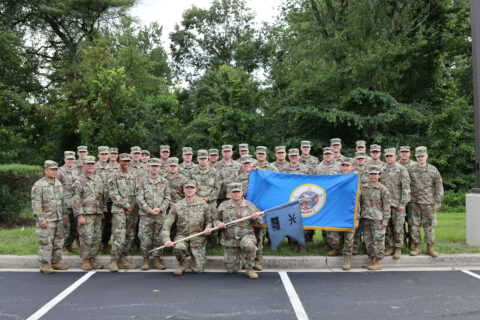 Oct. 21, 2021 (FORT GEORGE G. MEADE, Maryland) — The Minnesota National Guard's 177th Cyber Protection Team mobilized to Fort George G. Meade, Maryland, in October 2020 as part of a larger task force aligned under the 780th Military Intelligence Brigade (Cyber).
"Their mission is to conduct cyberspace operations supporting U.S. Cyber Command and the Cyber National Mission Force," said Army Maj. Brian Morgan, commander of the 177th.
Minnesota is one of only a handful of states with a fully staffed cyber protection team. Information management leaders are constantly developing and refining frameworks and processes for quickly deploying a defensive cyber operation element to respond to crises or urgent situations.
Soldiers in the 177th have years of extensive, highly technical training under their belts. Team members are well versed in everything from network engineering and security to operating systems and cyber threat emulation.
"Each qualified member of the team is capable of conducting offensive and defensive cyber operations, with the officers having additional skills in planning and orchestrating those operations," according to Morgan.
The path to joining the 177th is unique because there are no slots for junior enlisted Soldiers. The team is grown from branch transfers and Soldiers interested in cyber warfare who already possess years of professional information technology experience.
Currently, the unit only has a few enlisted and warrant officer slots available, but they are always on the lookout for qualified service members who have a passion to serve in the cyber branch.
"Ideal candidates typically have a deep, enduring interest in the culture and science of technical information security and are life-long learners who also do this stuff as a hobby, in addition to a career," said Morgan.
Occasionally the unit will take in a high-performing Soldier with the potential to grow, but they primarily seek candidates from the Signal or Military Intelligence branches.
With cyberattacks rising worldwide, information technology security is more important than ever in both the public and private sectors. The demand for Cyber Warriors is not showing any signs of slowing down, said Morgan.
"The industries themselves, and their impact to sustaining our contemporary way of life, will only increase in importance as our cultural underpinnings become more and more interwoven with technology," said Morgan. "As a result, we are constantly at risk."
Despite the challenges, Morgan says conducting cyber operations can be a fun and rewarding career for those willing to invest time and energy in the art of cybersecurity.
"Knowing how to defend yourself and your nation against these threats is a tremendous honor, for those able to meet the high bar of skills required to be accepted to the team," said Morgan.
Story by Mr. Bob Brown
Minnesota National Guard Public Affairs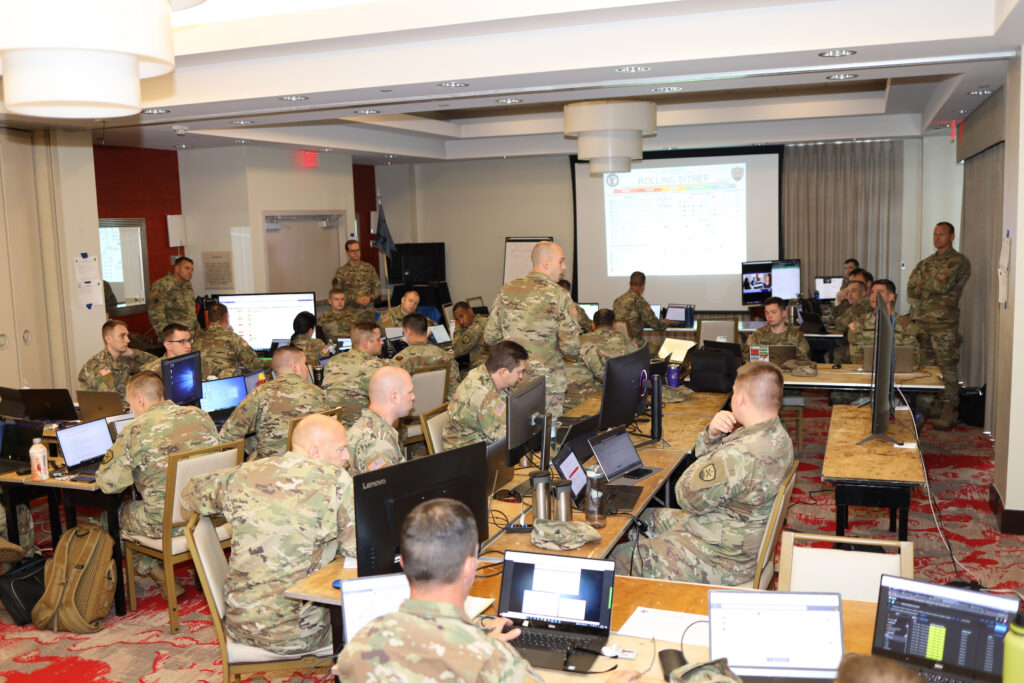 ---