Month of the Military Child: American Red Cross and Military Kids Club Programs come together to make a difference in Northern Minnesota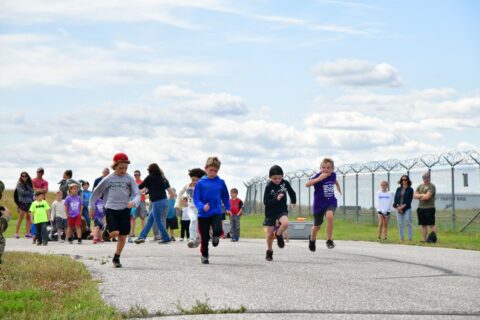 April is Month of the Military Child, a time to honor and recognize the sacrifices made by military families and their children. In the communities surrounding Duluth, the Minnesota National Guard, 148th Fighter Wing and local organizations are working together to support military children and their families.
The saying goes that, 'it takes a village,' to raise children. That concept is amplified when it comes to children of military service members. The challenges seem plentiful, whether it's finding adequate childcare on drill weekends, creating a community of support while one or both parents deploy, or coping with the stress and uncertainty of military life. Among all the challenges that come with military service, these service members and their children make it all happen with help from an extensive support system, from their extended family to their community.
The unique thing about the Army and Air National Guard is that often service members work and live in the community that they serve within. This has proven to be an enduring benefit for the northland community as many schools, businesses, and community members go the "extra mile" to help care for military service members and their children. Two of those organizations are the American Red Cross and the Proctor Public Schools Military Kids Club. The American Red Cross was founded in 1881 by Clara Barton. Barton was a nurse during the civil war, who experienced 16 war battles and was witness to the devastation that occurred and the help that was needed. She was the catalyst for what is now, an organization that has conducted over 140 years of compassionate service world-wide. The Proctor Public Schools Military Kids Club was founded in 2014 by (ret) MSgt Jill Miller and Suzy Hartwick. They saw there was a need in the community to connect military children and provide resources to help them navigate what it means to have a parent serving in the armed forces. Proctor's Military Kids Club is one of many school-sponsored clubs that aim to provide a space for military children to gather, grow, connect, and build resilience.
On April 18th, 2023, the American Red Cross helped celebrate Month of the Military Child with the Proctor Public School Military Kids Club. The children enjoyed treats and created welcome home signs to be used at the upcoming northland Honor Flight in Duluth, Minn. "These organizations play a vital role in supporting military children throughout the year," said Suzy Hartwick, 148th Fighter Wing Airmen and Family Readiness Programs Manager. "The kids are awesome!" exclaimed Jeff Kazel, Regional Director of Service to the Armed Forces and International Services American Red Cross – Minnesota and Dakotas region. "They are so insightful and fun to work with" he stated reflecting on their recent events. The American Red Cross provides resiliency classes for kids to help deal with stress and pre/post deployment as well as offer preparedness classes for how to be prepared if an emergency arises at home.
The Minnesota National Guard and 148th Fighter Wing with the help of local schools and the American Red Cross will continue to recognize and support these young heroes acknowledging the sacrifices they make as part of their parents' military service. As we commemorate the Month of the Military Child, let us express our gratitude and admiration for these brave and resilient young individuals who stand alongside our nations service members.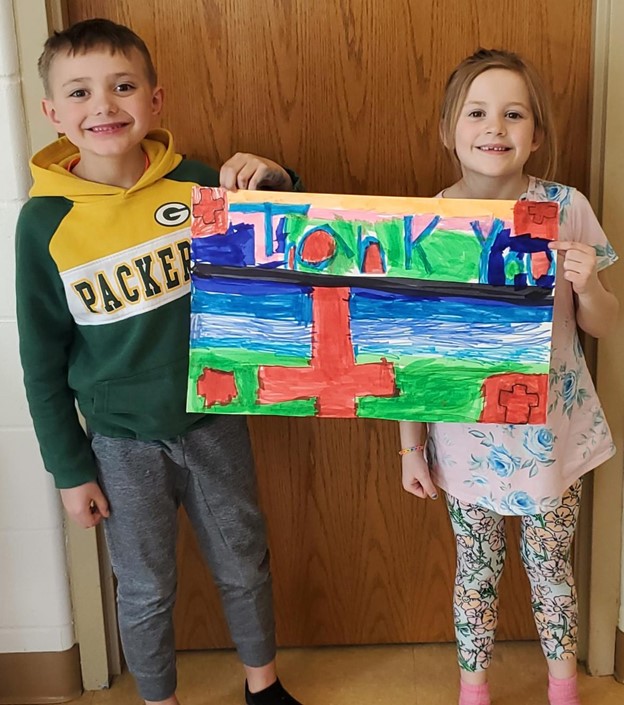 By: 1st Lt Crystal Kirchner
148th Fighter Wing, Minnesota Air National Guard