NATO Partners Compete in the Minnesota Army National Guard's Best Warrior Competition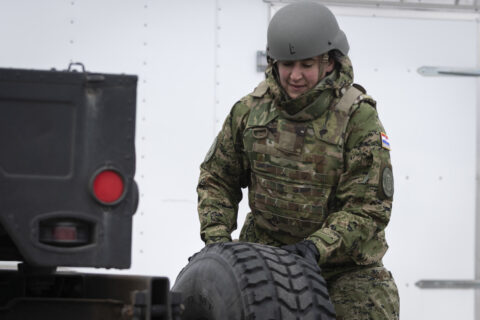 On a cool, crisp, snow-covered day, Minnesota National Guard competitors welcomed Croatian and Canadian Armed Forces members to find this year's best noncommissioned officer and Soldier during the 2023 Best Warrior Competition hosted at Camp Ripley.
According to the National Defense University, to counter strategic competition with Russia it takes strategic alliances and cooperation with our NATO partners. The Minnesota National Guard benefits from more than 25-years of partnership through the State Partnership Program relationship with Croatia as well as numerous training experiences with their Canadian allies to the north.
"The continued coordination with state partners like Croatia and Canada has been rewarding," said Army 1st Sgt. Jack Esget, the noncommissioned officer-in-charge for the 2023 Minnesota Best Warrior Competition. "I hope this competition is a career-developing experience for all our competitors and that this opportunity continues to foster our long-lasting international partnerships."
Corporal Maxwell Grubb is a member of the Royal Regina Rifle Regiment; a unit that serves as the primary reserve infantry regiment for the Canadian Army. His military occupational specialty as an "Infanteer", more commonly known as an infantryman, is very similar to the Army's. Corporal Grubb notes this is the first time Canadian forces have been invited to participate in the competition and after completing the first day, thinks his chances of winning are pretty good.
For him, the physical demands of the competition are not a concern. "I like to think I stay in shape, [but] working with your radios might be my downfall," said Grubb. Professionally, he hopes to learn whatever he can from Minnesota National Guard's "fantastic Soldiers and non-commissioned officers."
Private Lea Biloglav has been a member of the Croatian Army for only two years. She specializes in communications and cyber threats. "I'm looking forward to learning new things we don't have in the Croatian Army and making new relationships with your Soldiers," said Biloglav.
The Army National Guard Best Warrior Competition includes an appearance board, written exams and essays, the Army Combat Fitness Test, weapons qualifications, medical evacuation tasks, an obstacle course, a live fire exercise, and the "Valor Ruck" march.
Biloglav recalls her time on the shooting range and zeroing her weapon for the first time. It's a procedure designed to ensure the firer with hit the intended target with reasonable accuracy. "Today I tried zeroing for the first time, I never had to do that in the Croatian Army and it's really easy, so now I know how to do it myself," said Biloglav.
Seven international Soldiers competed in this year's competition: three from Canada and four from Croatia. Private Ana Antolic has been in the Croatian Army for three years and is currently enrolled in their military academy to become an Artillery Officer. She was the top female competitor in their competition last year. Antolic enjoyed her experience in Minnesota and looks forward to sharing with her female peers in Croatia, "you should work hard because you can be as good as men, even better."
As NATO continues its focus on defense and deterrence, the Minnesota National Guard contributes to this effort by learning from their NATO partners and building professional relationships through spirited competition.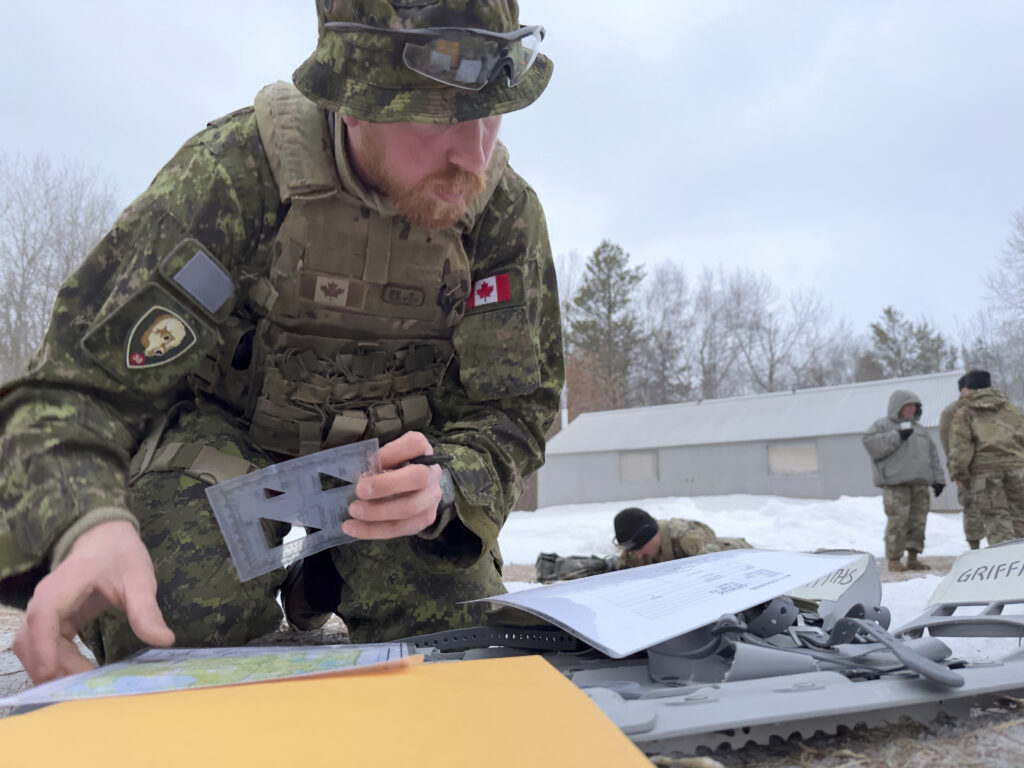 By Col. Eduardo Suárez
Minnesota National Guard Public Affairs