Responding in Unison: Croatia and Minnesota National Guard partner in disaster response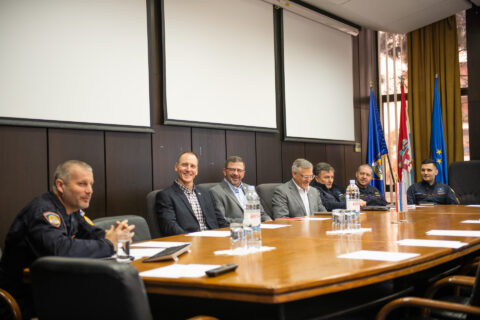 Earthquakes, wildfires, floods, and pandemics. The disasters and emergencies of recent years have affected States and Nations alike. The global community's increased focus on emergency preparedness and disaster management have strengthened the need to exchange best practices and broaden response plans.

The Minnesota National Guard recently brought interagency partners from Minnesota's Department of Public Safety Homeland Security Emergency Management division and Saint Paul's Emergency Management department across the Atlantic to collaborate with members of the Croatian Directorate of Civil Protection. This three-day emergency preparedness conference in Zagreb, Croatia, Nov. 15-17, 2022, resulted from the Minnesota National Guard's 26 yearlong partnership with Croatia through the State Partnership Program (SPP), a U.S. Department of Defense program administered by the National Guard Bureau. This unique security cooperation program pairs the National Guard of a U.S. State or Territory with a Partner Nation's military, security forces, and/or government agencies responsible for emergency response and disaster response (State Partner Program, 2010).

Natural disasters impact all nations, and emergency agencies plan and prepare for public safety and providing essential services regardless of the incident. In 2020 Croatia suffered two catastrophic earthquakes and saw a 71% increase in wildfires between 2021 and 2022. The Civil Protection Operations Centre rapidly mobilized emergency response units and assets to safely evacuate citizens from the impacted areas and even utilized Croatian Armed Forces air assets for emergency medical evacuations. Although earthquakes are uncommon in Minnesota, emergency management departments approach hazard response in much the same way. For example, the historic flooding in in northern MN that activated Guardsmen to support emergency response efforts overnight, or the rise in wildfires during 2022 where state ground and air assets were brought in to support risk reduction efforts. Both nations recognize the need for interoperability during disaster response and have increased their cooperation exercises to reinforce preparedness for incidences such as these.

The added stressors of a pandemic created new challenges for emergency responders across the globe. Emergency Management departments found themselves short-staffed and planning around new constraints such as the travel pass requirements in Croatia, which restricted movement between regions without approval, creating issues for those who wanted to volunteer in recovery efforts in distant cities. In Minnesota long term care facilities found themselves significantly short-staffed due COVID-19 quarantine requirements. The state called upon the Guard to work with local colleges and universities to train activated Guardsmen to become Certified Nursing Assistants and support these essential services.

Kevin Reed, a U.S. participant from Minnesota's Department of Public Safety Homeland Security Emergency Management noted, "collaboration is important because no one department or level of government has unlimited resources. We need those partnerships, whether private or governmental, and key resources to provide the most effective and best response for the public." Reed was one of the 28 participants in the long-awaited 2022 Disaster Management Workshop, which was delayed almost three years due to the pandemic and the subsequent earthquakes that devastated parts of Croatia.

The Croatian-American cooperation provided participants, with decades worth of combined experience in the field, a venue where they could exchange information on disaster risk reduction and emergency preparedness best practices and planning and response lessons learned. "This is a topic where we can all share our experiences and can contribute," said Slavenka Ivšić, Civil Protection International Relations and Projects Department Head of Unit.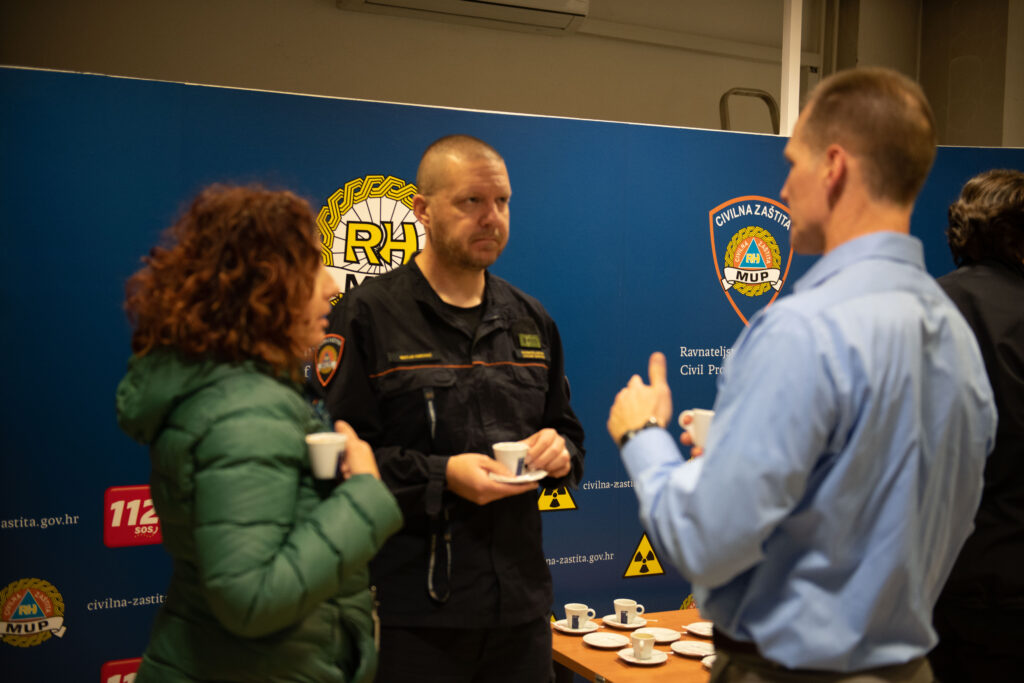 Preparedness and response efforts were the focal points of each day's topics, which included the COVID-19 pandemic and 'All Hazards Response' such as floods, fires, and earthquakes. "Preevent coordination is critical for emergency management services. Utilizing scheduled training and special events to create opportunities, understand partner capabilities, and develop partner relationships well in advance of large incidences makes all the difference," said Mike Sand from St. Paul Emergency Management.

Partnership is a top priority for the Minnesota National Guard. Each year members of the Guard, in coordination with civilian agency partners, prepare and rehearse emergency response plans and review policies in support of emergency management operations to remain 'Always Ready.' That cooperation and commitment also extends to the Croatian Armed Forces and government agencies. In the last fiscal year alone the Minnesota National Guard and Croatia conducted 31 bilateral events thanks to their enduring relationship and the SPP.

U.S. Army Col. Simon Schaefer, Director of Plans and Policy for the Minnesota National Guard, said, "We all benefitted from this cooperation, and I look forward to sustaining this partnership and identifying new practices that best support our communities and citizens."

The Disaster Management Workshop between Minnesota and Croatia may have been the first SPP event of this fiscal year, but it will not be the last.
U.S. Army 1st Sgt. Beth Dedic
Minnesota National Guard Public Affairs