Recruiting and Retention Battalion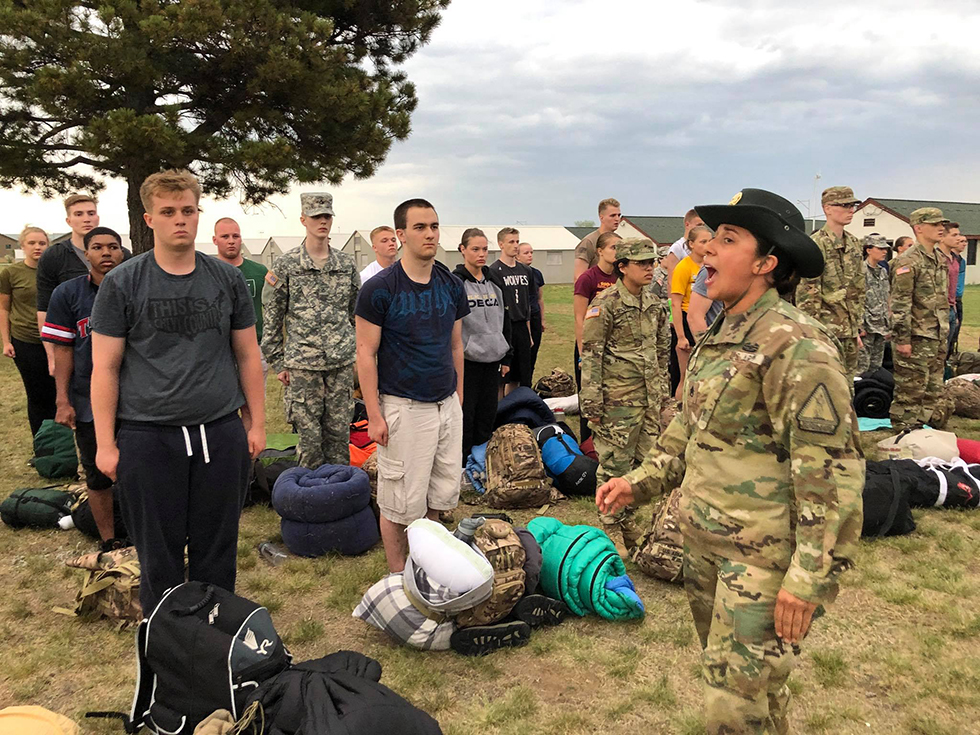 Unit Information
The Minnesota Army National Guard Recruiting and Retention Battalion is at the forefront of the National Guard strength management, providing a ready force in over 63 communities with strength and honor.
Visit http://state.nationalguard.com/minnesota for more information.
To sign up to be a Cadre for the Recruit Sustainment Program, fill out this form.
2022 Objectives
For FY 22 the RRB is missioned with 1,530 enlisted accessions and 125 Officers and 26 Warrant Officers accessions.  The RRB will continue to strive to achieve better than 50% of the market share for all DoD accessions within the state enabling recruiters to meet the force structure needs of the MN ARNG.  The RSP FY22 objectives are to maintain a better than 95% ship rate for all Soldiers shipping to either BCT or AIT.  As well as Training Pipeline Success rate better than 84%, meaning that at least 84% of all enlisted accessions complete their training requirements and arrive prepared at their parent unit.  Achieving these objectives will enable the MN National Guard to remain fully manned to complete its missions at home and abroad.
2021 Accomplishments
In 2021, the Minnesota Army National Guard produced 1,333 enlistments, 132 officers and 22 warrant officers.  As the Minnesota National Guard maintains its end strength, Minnesota's Recruiting and Retention Battalion continues to assist the National Guard in achieving its recruiting goals. Despite the constraints placed on the organization as a result of the ever changing COVID-19 pandemic and repeated calls for domestic response the Recruiting and Retention Battalion was able to tap into new markets to help maintain a healthy pipeline of new recruits.
The Officer Strength Force also saw tremendous success this year by exceeding their Specialty Branch and Warrant Officer missions by over 25%.  Recruiters also doubled the number of applicants enlisting into the officer candidate school program which will yield a larger pool of qualified officers in future years.
Much of the recruiting success in 2021 can be attributed to the Recruiting and Retention Battalion's ability to take lessons learned and techniques developed in 2020 during the height of the pandemic and infuse that with traditional recruiting techniques.  This resulted in a hybrid of recruiting methods the covered the spectrum, from virtual classes utilizing digital media and small group engagements to traditional large school and festival type events.  The Recruiting and Retention Battalion continued build its relationship with educators and school administrators throughout the state.  This relationship proved more critical than ever as schools worked through the constant uncertainty of opening and closing as a result of changes in the pandemic and the restart of in-person schooling.  As the state continues to move forward and the effects of the pandemic continue to evolve it will be more critical than ever to ensure we work closely with educators and school administrators to provide career opportunities and education benefits while maintaining focus on strength maintenance requirements set by National Guard Bureau.  Throughout all of these changes recruiters continue to safeguard our Soldiers and students from any unnecessary health risks.
To improve success in getting Soldiers from enlistment through their initial training and into their units, the Minnesota National Guard put additional emphasis and resources toward our Recruit Sustainment Program (RSP) units this year.  The organization heeded the call to provide additional cadre from across the force to help provide a more robust and sustainable training program.  Additionally, the Recruiting and Retention Battalion stood up its Drill Sergeant program, sending five NCOs to the US Army Drill Sergeant Academy.  These NCOs will provide valuable input and insight into the training programs at the RSP sites ensuring that the training the Warriors receive will allow them to successfully complete Basic and their Advance Individual Training making them fully qualified Soldiers, ready to join their assigned units.