Service and Friendship – one story of Vietnam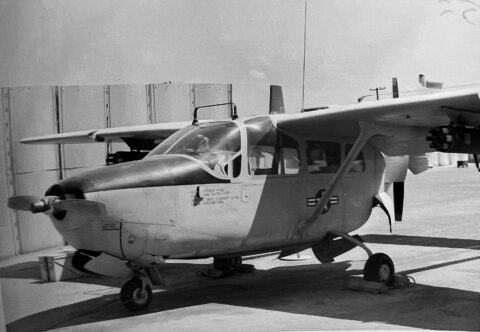 Former 148th Fighter Wing Commander, retired Brig. Gen. Kenneth J. Stromquist, has a long, storied military career having served in both the U.S. Air Force and Air National Guard for 31-years. One of his first chapters starts at III Corps, South Vietnam where Stromquist served as an O-2 Skymaster pilot with the 19th Tactical Air Support Squadron (TASS). The 19th TASS provided visual and photographic reconnaissance and airborne forward air control of fighter aircraft. Operations included combat support liaison, artillery and naval gunfire, adjustment, forward air control of helicopters and escort for convoys and trains.
The Duluth-native attended the University of Minnesota – Twin Cities campus in the late-1960s, during the Vietnam War. Stromquist knew he'd be drafted upon completion of college. A year prior, on his way to see his sweetheart, Edna, he stopped by a U.S. Force Recruiting office when he asked the Sergeant on duty what he needed to do to become a fighter pilot. The recruiting sergeant scoffed as Stromquist had not taken the Air Force Officer Qualification Test (AFOQT) yet and there was long-waiting list of applicants ahead of him. Over the next year, Stromquist returned to the recruiting office many times. As luck would have it, Stromquist got a last-minute appointment to take the AFOQT. He did well and entered into a delayed enlistment program with hopes to get into pilot training.
In May 1968, Stromquist graduated, got married and went to Officer Training School all within a few weeks. Upon graduating OTS, Stromquist and his new wife Edna went to Craig Air Force Base in Selma, Alabama for pilot training. Stromquist recalls this period of time being "some of the best days of our life. My grandparents lived near Selma so Edna and I were able to spend time with family. We were near the beach, and we made many great friends."
In late-1969, Edna returned to Duluth and Stromquist shipped to III Corps in January 1970. Upon arriving at the 19th TASS on Tan Son Nhut Airbase in Vietnam, Stromquist recalls being greeted by his in-country flight instructors, and soon to be friends, Capt. Rodney H. Stone of Big Stone Gap Virginia and Capt. Jerry N. Philips of Winter Haven, Florida. After three weeks of training, a Capt. John R. Wiley, showed up and transported Stromquist via jeep to his new duty station, Bearcat Base. Wiley paraded and celebrated Stromquist's entrance in a jubilant and unexpected manner. Stromquist soon found out that Wiley's tour was ending because of Stromquist's arrival.
The U.S. housed a small detachment of O-2 Skymasters at Bearcat to support the Royal Thai Army Expeditionary Division. Bearcat was a former French airfield during World War II named after the Grumman F8F Bearcat, which were flown by the French Navy.
Stromquist recalls the leadership of his commander, Lt. Col. Donald Olson, who taught him and the other young pilots, who were mostly in their early 20s, about life and leadership.
On May 2nd, 1970, nearly halfway through Stromquist's year-long tour, his friends and former instructors, Capt. Stone and Capt. Philipps were killed when the aircraft they were piloting collided with an Apache Helicopter.
The O-2 Stromquist flew saw its share of gunfire. Reconnaissance missions were often conducted at lower altitudes which made the Skymaster an easy target for hostile forces. Stomquist casually described a time "when a slug hit his front engine and he lost all of its oil," but was able to land the aircraft.
Stromquist flew approximately 400 combat hours while deployed to South Vietnam for much of 1970. His tour was cut short due to injuries sustained from enemy ground fire. Stromquist earned the Distinguished Flying Cross and the Purple Heart, among other awards and decorations, for his service in Vietnam.
After Vietnam, Stromquist completed a short tour as an instructor pilot at the U.S. Air Force Academy. In 1973 Stromquist returned home and joined the 179th Fighter Squadron, part of the 148th Fighter Wing, in Duluth, Minn. Stromquist flew the F-101 Voodoo, the RF-4C Phantom, F-4D-Phantom and F-16 Fighting Falcon.
In 1990, Stromquist served as the first Alert Commander at the 148th Fighter Wing's 24/7 alert site at Tyndall Air Force Base, Florida with the Wing's new F-16 Fighting Falcons. While serving in this role, Stromquist, traveled to Jacksonville, Fla., when he had a chance meeting with his former 19th TASS commander, Lt. Col. Donald Olson. The Vietnam Veterans recognized each other immediately and rebuilt a lasting friendship.
Later, Stromquist was appointed as the Air National Guard's liaison to NORAD. In this role, he was promoted to the rank of Colonel. At the promotion ceremony, Stromquist was joined by his long-time friends, Lt. Col. Olson and the infamous Capt. John Whiley.
After leaving NORAD, Stromquist served as commander of 148th Fighter Wing commander and Vice Commander of 1st Air Force, U.S. Air Forces North. Stromquist retired in 1999 at the rank of Brig. Gen.
Stromquist continually reflects on this period of service. "I've realized many times, that my friends, Stone and Phillips, no longer had the privilege to live their life, yet I continued. I am grateful to have been able to live my life."
March 29, 2023, marks 50-years since U.S. troops left Vietnam and the final group of American prisoners of war (POWs) were freed and left Hanoi.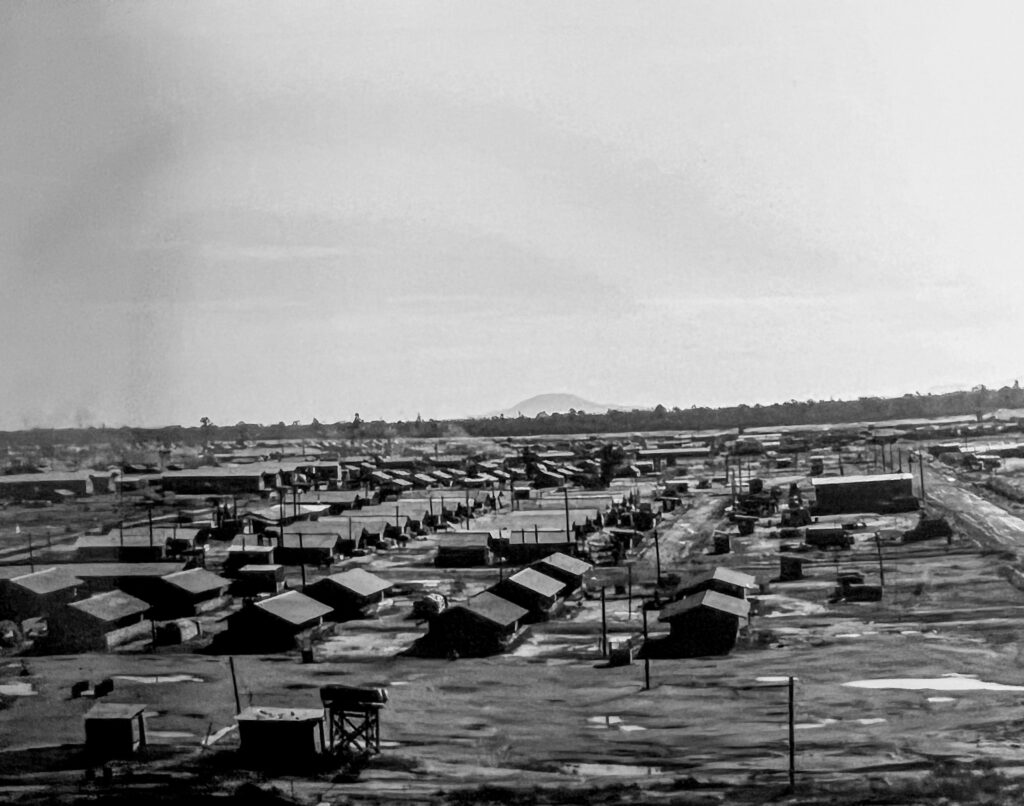 By Audra Flanagan
Minnesota National Guard Public Affairs