Supporting Military Children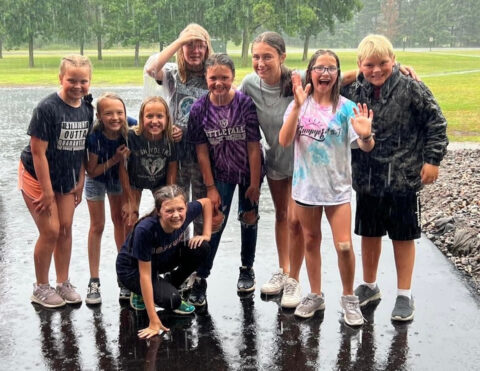 Parenthood is hard. Being a parent in the military adds a new layer of challenges. April is the Month of the Military Child, created by former Defense Secretary Caspar Weinberger in 1986. The month recognizes the contributions and sacrifices of the children as they support their military parents.
According to Molly Holm, 133rd Airlift Wing's Airman and Family Readiness Program Manager, the Month the Military Child focuses on the children growing up in the military lifestyle. It is vital to find programs to help them develop teamwork, adding to their flexibility and resilience. Though they do not wear the uniform, they do serve in variety of ways.
The Minnesota National Guard is fortunate to have two great resources: Child and Youth Services and Youth and Teen Camp. Both programs explore the environments our Airmen and Soldiers work in to provide a sense of community and support for the sacrifices of their military children.
"Having had military children attend our Minnesota National Guard Youth Camp and witnessed first-hand the atmosphere of camp drop-off, followed by camp graduation and pick-up a few days later, the confidence, growth, and pride my children gained and exuded was truly amazing," said Holm. "From the knowledge and skills learned, to the encouragement received and the teamwork executed, my children and many others made great connections, felt valued, and continue to tell the stories of their days at camp. The same great time and attention to detail is put into the MANY wonderful events and opportunities our Minnesota National Guard Child and Youth Services hosts for our military children and youth!"
As the Month of the Military Child ends, it is a good time to reflect on the available resources that can help support the children of our service members. Organizations and programs like the Minnesota National Guard's Child and Youth Services, along with Youth and Team Camp, provide recognition for their service and help them overcome the challenges they might encounter due to being a child of a military member.
"We want to once again take the opportunity to confirm our awareness of and gratitude for our military children and youth.," said Holm. "Their strengths and sacrifices do not go unnoticed! Just as our service members are appreciated and recognized for all that they do, we continue to work hard in our efforts to support and reward our military youth and teens too."
By Amy M. Lovgren
133rd Airlift Wing Public Affairs