The first female general in the Minnesota National Guard retires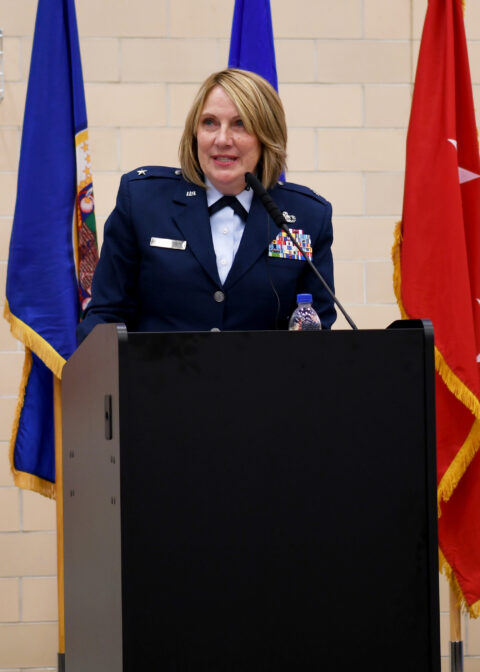 "You can do anything the boys can do…only better."
Those words from her mother instilled bold confidence in Sandy Best at an early age and paved the runway for her becoming the first female promoted to general officer in the 166-year history of the Minnesota National Guard.
Air Force Brig. Gen. Sandy Best was honored during a retirement ceremony Tuesday, August 23, 2022 , at the Cedar Street Armory in Saint Paul, Minnesota. She served as the assistant adjutant general after previously serving as the interim adjutant general in 2020.
Like many who join the military, she followed in the footsteps of family members.
"My sister had served in the Minnesota Air National Guard, so I knew about it. I came from a military family where my father, uncles, and cousins had served," she said.
Best always had a sense of adventure, so she decided to enlist in the Minnesota National Guard in 1984 after a friend joined the Marines.
As her career got underway, a couple of recruiters, now retired Chief Master Sergeants Greg Beckwith and Bob Kleven, matched her to a personnel specialty. According to Best, it turned out to be a good fit, and the two served as mentors throughout her career.
To this day she maintains communication with Beckwith, and even though Kleven passed away in 2011, Best still talks to his wife Margaret.
Of course, she can't name everyone who had an impact on her career from that point because there are simply too many.
"My mentors, coaches, and leaders that pushed me outside of my comfort zone to do things that I didn't think I was capable of doing, that encouraged my higher educational pursuits, continued development and accomplishment of all levels of professional military education, that exposed me to new career fields, that helped me join organizations, associations and activities that helped me differentiate myself from my peers emphasized the value of teamwork over self-interests and strict adherence to living the core values at work, home, and play. [They were] leaders that believed in me when I did not believe in myself."
One of the most notable accomplishments during her service was the development of the annual Women's Leadership Forum. While the event was created to develop and empower female leaders, Best recognizes the collective work it takes, both past and present.
"Female leaders who went before me paved the way. Men who support women, women do not get ahead without the support of men," she said.
Best also served as the special assistant to the chief of the National Guard Bureau, for diversity and inclusion. There, she helped leaders across the 54 states and territories focus on attracting, recruiting, and retaining a Guard workforce that reflects communities across the country.
Ultimately, none of it would've been possible without the support of her family, especially her husband Steve, who also retired from the Air Force.
"…when I lost my positive mojo and self-doubt crept in, [he] would always be the first to tell me, 'Nobody can do it better,' and encourage me to carry on doing my very best despite challenges and obstacles," said Best. "Marrying a partner that showed me so much love and respect has definitely been part of my 'secret formula' to military career success, supporting and encouraging me throughout my career."
Best says she doesn't have any regrets over the past 38 years. She was driven by the belief that members of the Minnesota National Guard were always counting on her to lead.
"It has been my great honor to serve in the Minnesota National Guard and I would do it all over again. I am a better human because of my service and the people I have served with, past and present."
If you ask Best what she's most proud of, it's no surprise that it's the help she's given to others.
"My greatest accomplishment in my 38 years career is paving the way for all that follow and helping Airmen, Soldiers, and civilian employees achieve their dreams. There is no better sense of accomplishment than when someone I have served with and potentially helped influence through encouragement and mentorship, or a decision I made to support them, retires, is promoted or moves into a position they have been growing themselves for."
There's no way to know what the next chapter holds, but she certainly isn't closing the book on the Minnesota National Guard forever.
"I have loved the journey and I love the people, but retirement is not goodbye. It's 'see you later.'"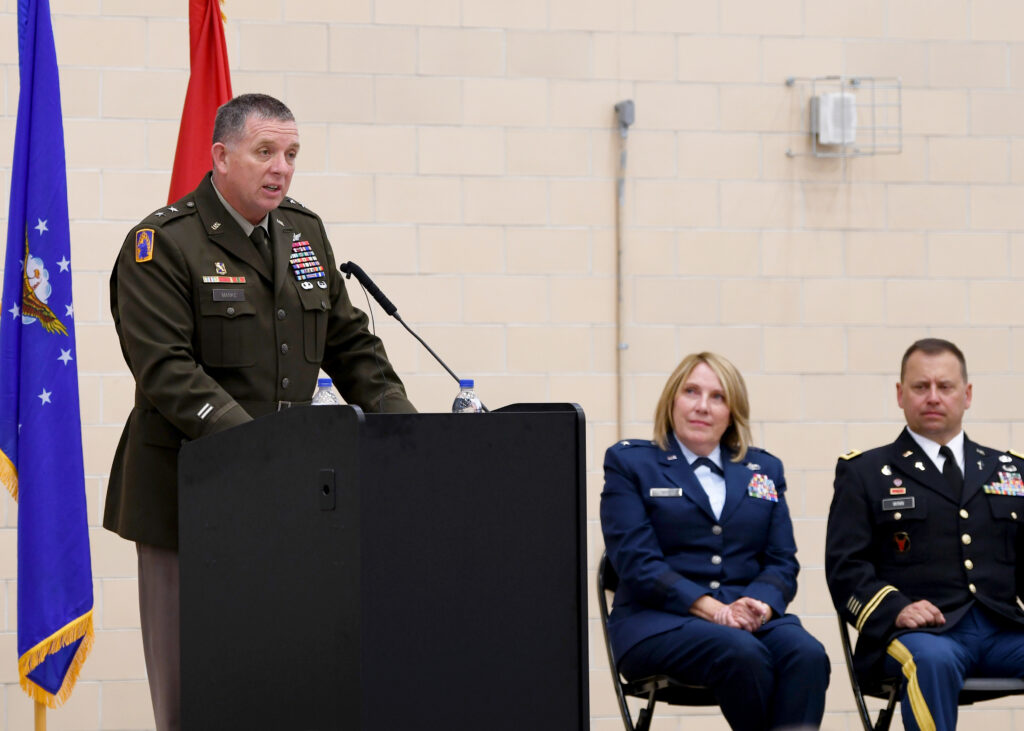 Bob Brown
Minnesota National Guard Public Affairs