The Minnesota National Guard to build fitness facility at Arden Hills Army Training Site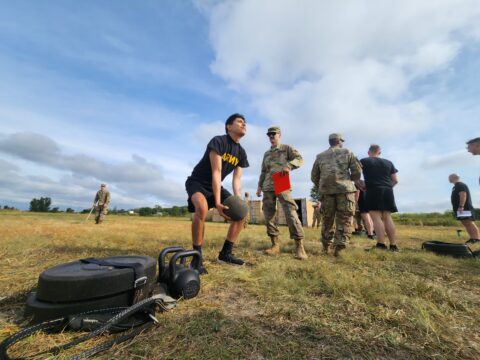 The Minnesota National Guard is receiving a brand-new facility to assist in their goal of keeping Soldiers in the Minnesota National Guard in peak condition with the help of the Army's Holistic Health and Fitness program and professionals.

According to the Army's website, www.army.mil/acft, Holistic Health and Fitness, known as H2F, is the Army's new doctrine in support of human performance optimization. The H2F system intends to address the physical and non-physical components of fitness through performance professionals, programs, facilities, equipment, and education.

"The previous Field Manual, which came out in 2012, was primarily focused on physical fitness readiness," said the Minnesota National Guard's Holistic Health and Fitness Program Developer, Chief Warrant Officer 2 Chet Merino. "Then, the Army realized that we wanted to address the entire person and couldn't just address one domain. So, what they did is they actually built holistic health and fitness, which is driven by five domains, including physical, mental, spiritual, nutritional, and sleep domains. Not to say that any of them is more important than the other, but to show that they all influence each other in some way, shape, or form. So H2F, as a whole, is more looked at as an educational medium; somebody might be struggling in a certain area, and that's what needs to be addressed."

H2F addresses the service member as a whole. Every person's body is built differently, and H2F is designed to strengthen each individual's readiness by focusing on all five domains.
"I like to break it down word by word for holistic health and fitness," says Merino. "'What does it mean to be whole?' 'What does it really mean to be healthy?' And then the third word, 'what does it really mean to be fit?' And etymologically speaking, fit just means 'suitable for the environment.' So, it doesn't mean that we have to be a cross-fitter, it doesn't mean we have to be a marathon runner, it doesn't mean we have to be a yogi. It simply means how can we be a whole and healthy human being suitable for the environment in which we find ourselves."

The Minnesota National Guard seeks to assist the H2F program in further building readiness by producing a new 40,000 square foot, $17.6 million facility at the Arden Hills Army Training Site, known as AHATS, in the next few years. This includes plans for studios, weights, offices, and areas for cardio and turf fields. Planning and drafts are underway, and for Merino, ideally, the facility will allow Minnesota National Guard members to focus on their holistic health year-round instead of the small amount of time they put on the uniform.

"I think the overall aim if we could go from more of a utopian lens, is to have a place that is a one-stop-shop for service members to access 365 days a year," says Merino. "It would be something equivalent to like a modern health club. Ideally, we would have all these different providers there, everything from physical therapists and nutritionists, dietitians, chiropractors, physicians, and acupuncturists, to provide all these resources to service members. So, it's almost like the equivalent of Military OneSource but in person. That way, they don't have to travel to ten different resources across the state; they can get it in one place."

With the creation of this new training facility and the help of experts like Merino and other professionals in the H2F program, the Minnesota National Guard will help progress the H2F's goal of empowering service members to take charge of their overall health through the physical, mental, spiritual, sleep, and nutritional domains.

"I'm just excited to be a part of this team and bring this resource to service members," said Merino." Because, overall, H2F is really about human development. So, if we can help service members develop themselves, that will provide value in-and-of-itself. And it's one of those things that when we have value in an organization, of course, we want to be a part of it and contribute to it. So, if we are able to cultivate and foster those things, we're going to do great things within that organization."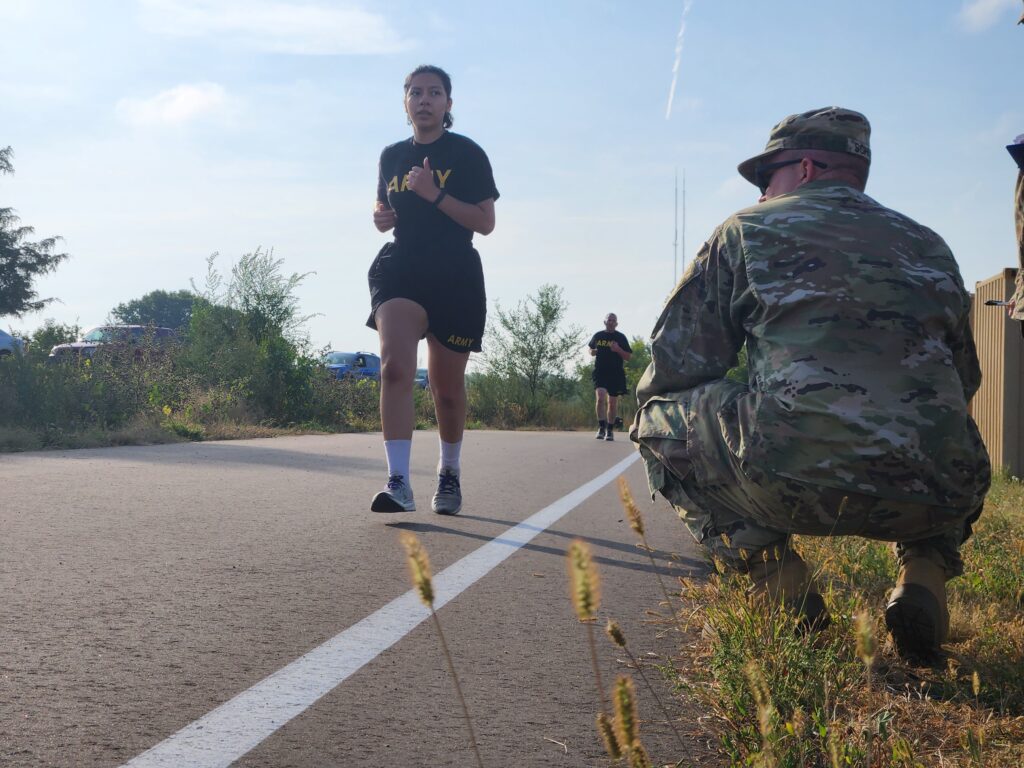 Story by Sgt. Jorden Newbanks
Minnesota National Guard Public Affairs