The Minnesota National Guard Welcomes a New Command Senior Enlisted Advisor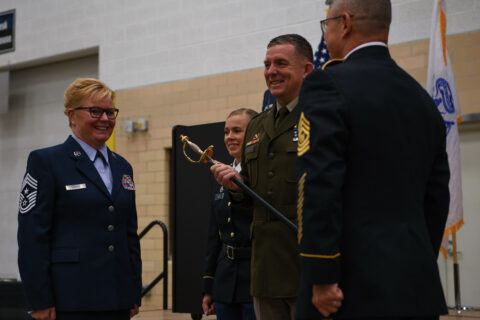 After more than three years of service as the Minnesota National Guard's Command Senior Enlisted Leader, Command Sgt. Maj. Brian Soper handed over the reins to Minnesota Air National Guard State Command Chief Lisa Erikson during a ceremony in Saint Paul, Minn. on Nov. 10, 2022.
"What I'll miss most about being the command senior enlisted leader is all the interactions I got to have with our Soldiers and Airmen," Soper said.
Soper enlisted into the Army in 1984. He began his career on active duty, then continued his service as a traditional National Guardsman in North Dakota and Minnesota. Soper's most recent assignment was as the Senior Enlisted Advisor – National Guard, U.S. Army Pacific in Hawaii.
Four months after Maj. Gen. Jon Jensen appointed Soper as the top non-commissioned officer in Minnesota, the missions ramped up at a whirlwind pace.
Soldiers and Airmen responded to the COVID-19 pandemic in 2020, and just when things seemed to be slowing down, George Floyd was murdered. Once again, his Soldiers and Airmen answered the call during the civil unrest missions.
Regardless of the mission, Soper always made time to go out and talk to his troops.
"From competitions like the Best Warrior Competition to training events such as a rotation at the National Training Center…seeing the genuine enthusiasm and excitement on their faces is incredibly inspiring. What makes moving on to the next objective easier is knowing my replacement, Command Chief Lisa Erikson, is coming into the position with a ton of knowledge, experience and enthusiasm," he said.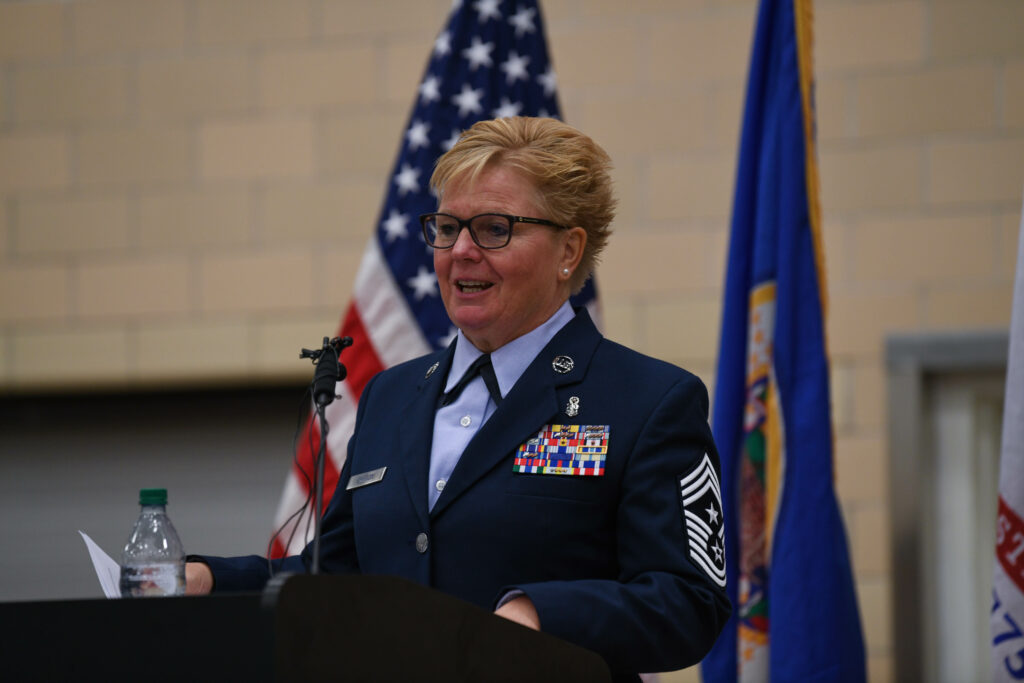 Erikson is the most senior enlisted member of the Minnesota Air National Guard and played an important role in the readiness and development of the force since taking over in October of 2021.
Her roles included being responsible for the leadership and management of approximately 2,000 Airmen located at two separate wings and one headquarters across the state.
"First and foremost, my priority will be our Soldiers and Airmen," she said.
Erikson has worn many hats throughout her career, having held six very different duty positions over 32-years of service. She began her career as a Jet Engine Mechanic on the C-141 cargo aircraft. She succeeded in this traditionally male career field in a time when there were only 5-6% females in the U.S. Air Force.
She transitioned into administrative roles include training manager, personnel systems manager, and 148th Recruiting Office Supervisor. She served as the Senior Noncommissioned-Officer-In-Charge of the 148th Medical Group for 10-years. In this role, she deployed to Kandahar Airfield, Afghanistan, supporting Operation Enduring Freedom as part of the Wing's aviation deployment.
Erikson will start her new role by focusing on the three priorities set forth by the Adjutant General of the Minnesota National Guard Maj. Gen. Shawn Manke; people, modernization and partnerships.
After mentioning how excited she is to get out and meet her new Soldiers and Airmen, Erikson had a simple message for them.
"To the entire enlisted corps of the Minnesota National Guard. I have your back."

Minnesota National Guard Public Affairs
Mr. Bob Brown