34th Red Bull Infantry Division Gains New Commanding General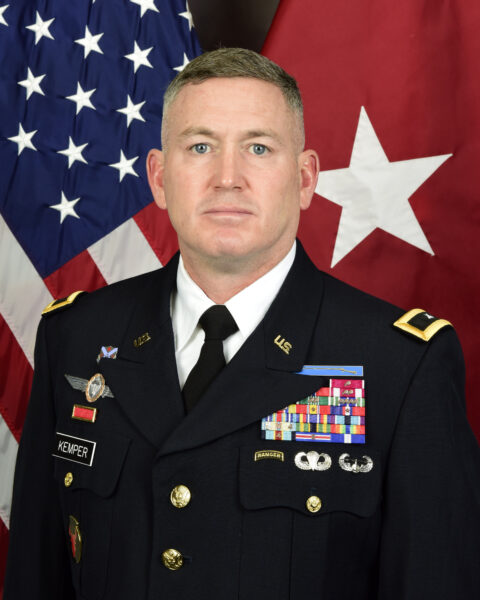 March 11, 2022 (Arden Hills, Minnesota)– Army Maj. Gen. Mike Wickman will relinquish command of the 34th Red Bull Infantry Division to Army Brig. Gen. Charles Kemper in a ceremony on Saturday at the General Vessey Readiness Center at Arden Hills, Minnesota.
"As leaders, we are charged with leaving every organization better than we found it," said Army Maj. Gen. Shawn Manke, Minnesota National Guard's Adjutant General. "Throughout the course of the last two-and-a-half years during his tenure as the Commanding General, General Wickman was instrumental to the overall success of the 34th Infantry Division during an unprecedented time of operational requirements, social turmoil, and unique support requirements."

Wickman assumes duties as the US Army Europe and Africa Deputy Commanding General for the Army National Guard this month.

Kemper will assume command of the division after serving as the division's Assistant Division Commander since July 2018. He deployed to Kosovo in 2004, Kuwait in 2011, and again in 2018. In his civilian occupation, he serves as the Director of the Post Market Quality Assurance, Boston Scientific, located in Arden Hills, Minnesota.

"I do not doubt that as General Kemper assumes command of this storied Infantry Division, he will maintain the legacy of those who have come before him. His former command experiences, coupled with his experience as the Assistant Division Commander, make him the best-qualified person for this job," said Manke.