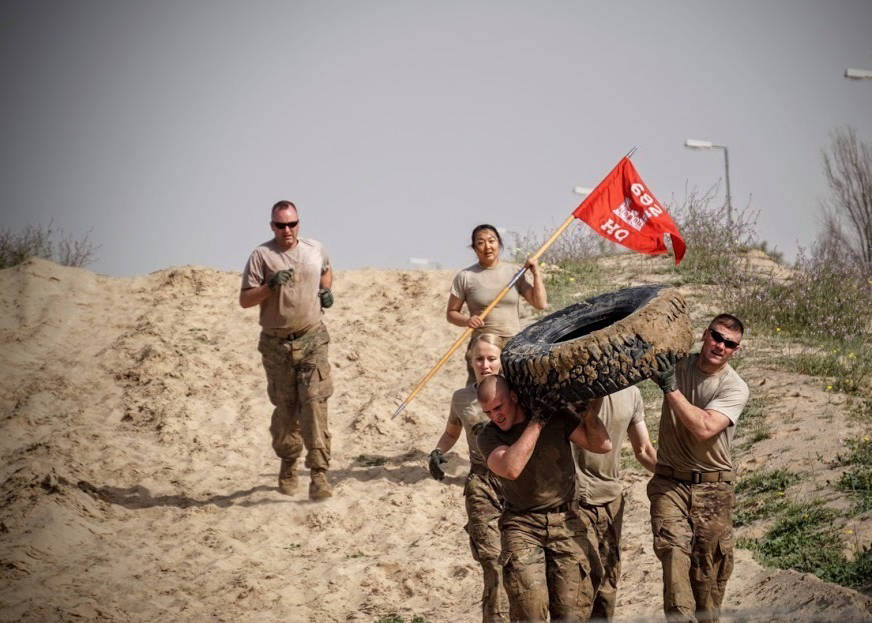 Unit Information
The 682nd Engineer Battalion (682nd EN) is a Minnesota Army National Guard Battalion headquartered in St. Cloud, Minn.
The 682nd EN provides combatant commanders with a trained and ready combat force; additionally, the 682nd EN is prepared to support the State of Minnesota with troops capable of responding to a disaster.
There are five major units in the 682nd EN: Headquarters and Headquarters Company in St Cloud; Forward Support Company in Willmar; 434th Chemical Company in Hastings and Red Wing; 850th Horizontal Engineer Company in Cambridge; and the 851st Vertical Engineer Company at Camp Ripley.
The 682nd Engineer Battalion deployed to Bosnia in 2003 in support of peacekeeping operations. During the deployment, the battalion worked to improve and construct roads, bridges and conducted a variety of water projects.
In 2015 the 682nd deployed to Kuwait in support of Operation Spartan Shield where they managed road and building infrastructure maintenance for coalition forces.
In 2020, the unit was activated in response to civil unrest in the Twin Cities metro area following the death of George Floyd in police custody.