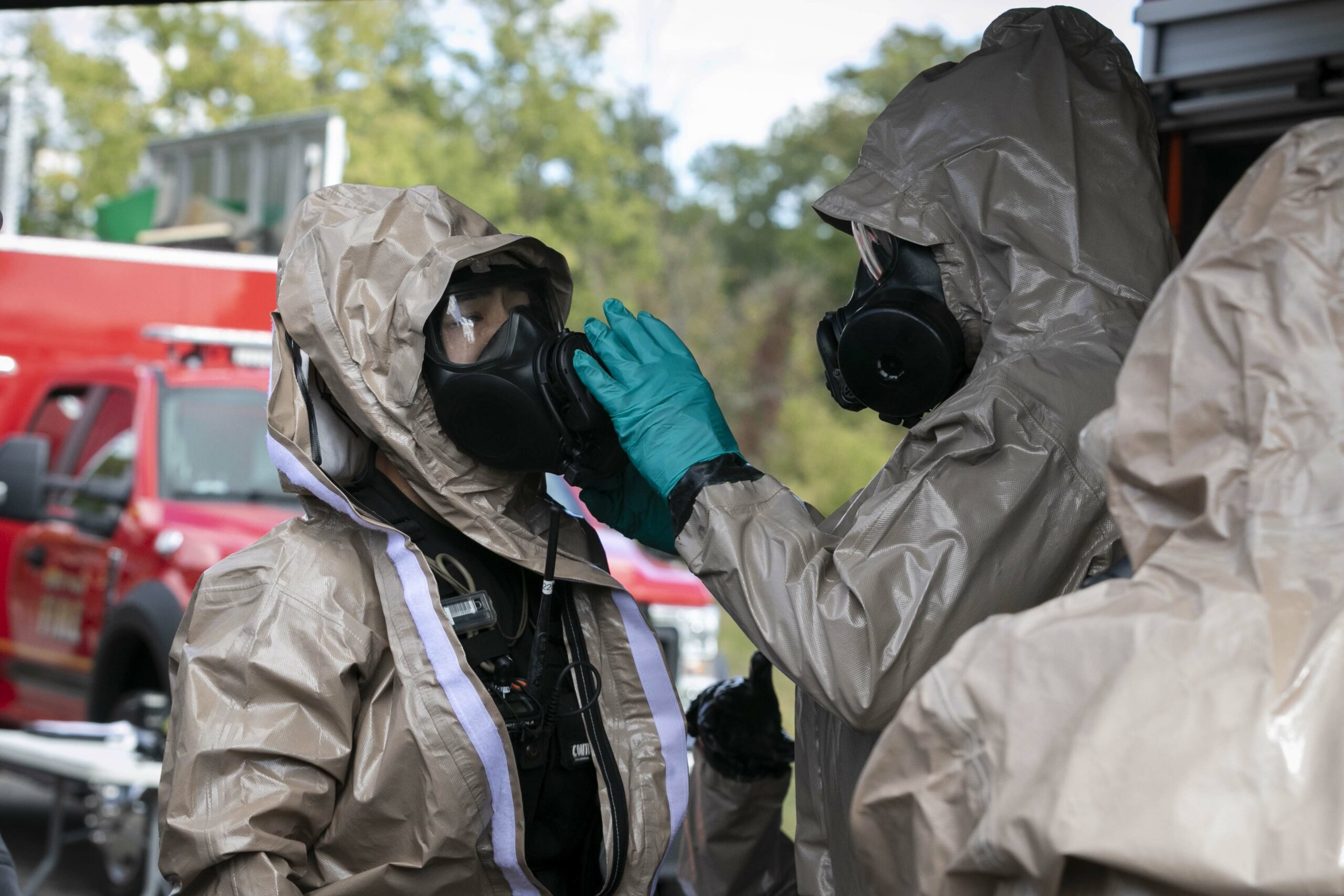 Unit Information
The 84th Troop Command, headquartered in Cambridge, maintains control of field artillery, military police, engineer, and civil support forces, providing a force capable of performing a wide variety of missions. A specialized command with a unique mission, the 84th Troop Command maintains training standards to remain ready to support federal missions in addition to conducting domestic operations throughout the state.
2023 Objectives
84th Troop Command's vision of the future includes a broad spectrum of capable units ready to deploy at home or abroad. The organization modernized over the year by adding a Tactical Operations Command Trailer within the 55th Civil Support Team, M53A1 protective masks within the 434th Chemical Company, Acoustic Hailing Device, and M2A1 machine guns within the 34th Military Police Company. They have also built, strengthened, and maintained the partnerships created throughout the year and look forward to making future partnerships in 2023.
2022 Accomplishments
In 2022, the 84th Troop Command displayed incredible resilience. They supported the Minnesota National Guard's activation of the 34th Military Police Company by providing security and support during the Kim Potter Trial. The 1st Battalion, 151st Field Artillery Regiment provided approximately 200 Soldiers to support as Certified Nursing Assistants/Temporary Nurse Aides in many of the state's long-term care facilities during staffing shortages.
The unit also staffed several COVID-19 community-based testing sites, where they oversaw the processing of 141,944 tests.
In addition, the unit's 55th Civil Support Team supported numerous high-profile sporting events.
Spc. Nathanial Miska, a carpentry and masonry specialist from the 850th Engineer Construction Company, was named the Soldier of the Year for both the state and National Guard Bureau's Region IV area. He also participated in the National Guard Bureau's National Soldier of the Year competition in Nashville, Tennessee, and was selected to represent the National Guard at the Army-wide best squad competition.
The 434th Chemical Company deployed in July 2021 in support of Operation Spartan Shield, in Kuwait, returning home in April 2022. Their mission was to maintain command and control of the Middle East's chemical, radiological, and nuclear reconnaissance, and surveillance assets. The company was also prepared to provide decontamination operations for U.S. Central Command across the Middle East.
After validation, the 34th Military Police Company became the National Guard Reaction Force for the Twin Cities metropolitan area.
The Chemical, Biological, Radiological, Nuclear, and Explosives Enhanced Response Force Package achieved exemplary results on their external evaluation.