Arden Hills-based Minnesota National Guardsmen to deploy to Southwest Asia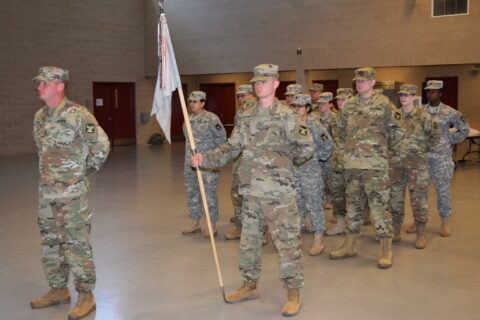 Jan. 17, 2019 (ARDEN HILLS, Minnesota) —
Twenty five Soldiers from the Minnesota National Guard's Arden Hills-based 247th Financial Management Support Detachment will deploy Saturday to several installations throughout Southwest Asia in support of Operation Spartan Shield.
"As a parent and a Soldier, I understand that being away from family and loved ones for this length of time is no easy feat," said Capt. Benjamin Johnson, the detachment commander. "I also understand that a deployment is a time to step out of our comfort zones. It is a time of growth, and more importantly, a time to put our years of training to use in service to country. The Soldiers of the 247th have spent almost a year preparing for this mission. They're competent, they're confident, and they're prepared to successfully execute our mission, and I'm honored to be there every step of the way."
The Soldiers will provide financial management support for service members, government civilians, Department of Defense contractors and others who are deployed overseas including check cashing, military pay support, contractor payment support and ensuring accountability of U.S. funds.
Media members are invited to attend the deployment ceremony Saturday, Jan. 19, 2019 at 1:30 p.m. at the Arden Hills Readiness Center, 4761 Hamline Ave. N., Arden Hills, MN 55112.
For more information on the Minnesota National Guard, visit www.MinnesotaNationalGuard.org.
FOR MORE INFORMATION CONTACT: Minnesota National Guard Public Affairs at mn.ng.web@mail.mil or call 651-282-4410.