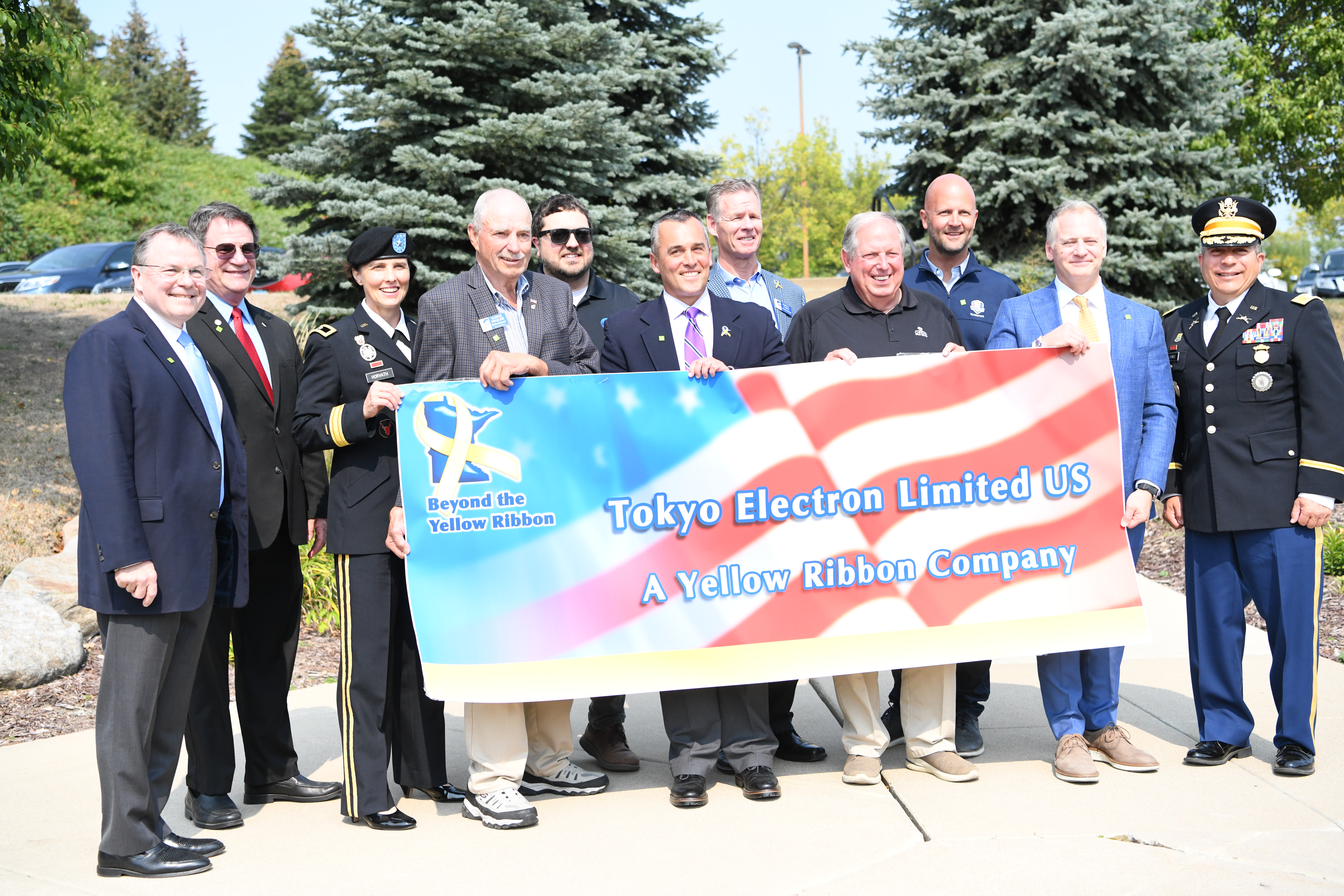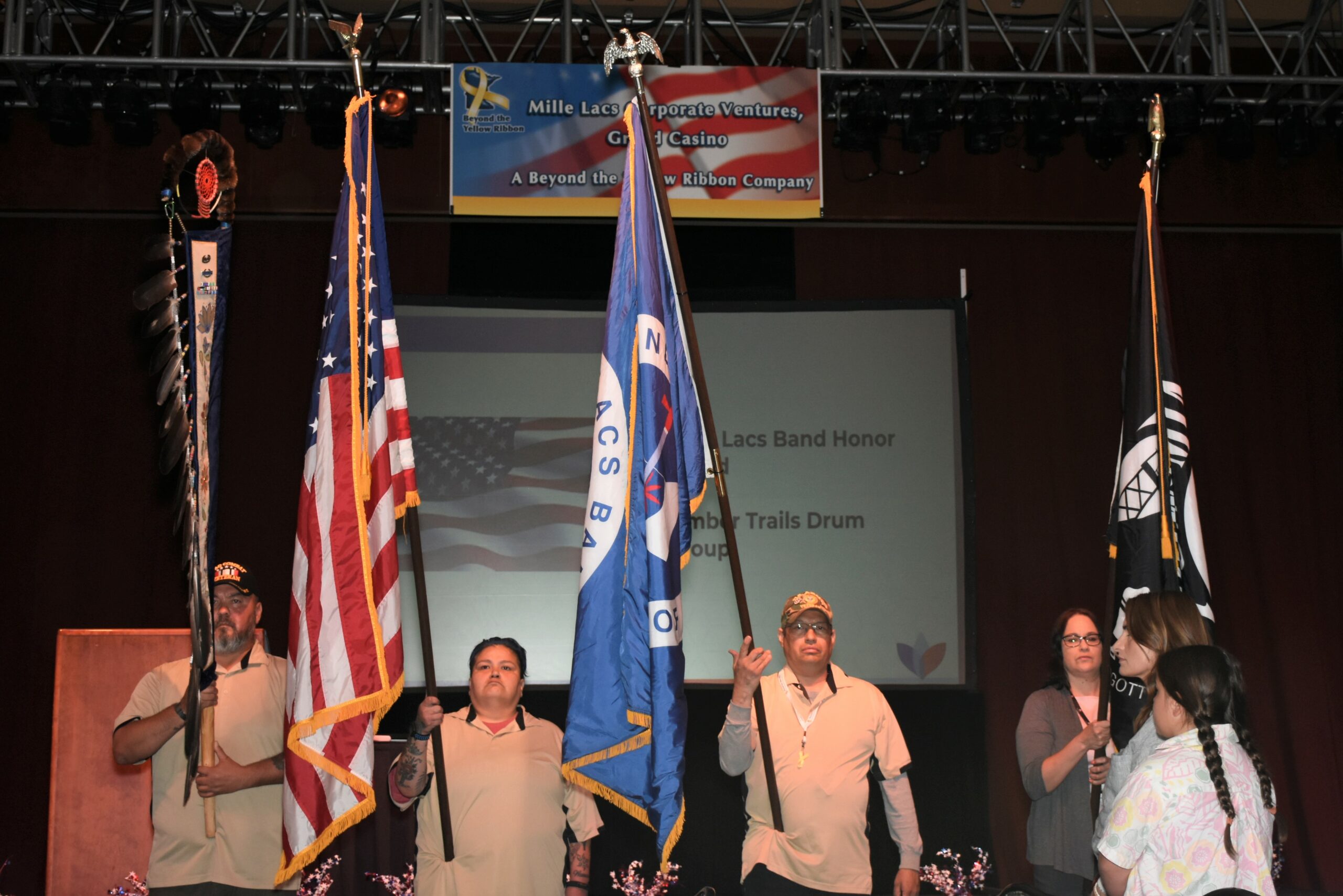 Our Corporate Partners
Beyond the Yellow Ribbon companies' and organizations' efforts are an ongoing commitment to supporting military employees and communities, building a stronger, more compassionate, equitable, and inclusive workplace.
What is a Beyond the Yellow Ribbon company/organization?
A BTYR company/organization is a broad, organizationally structured company with national, regional, and statewide influence. It must also have essential areas, including a Human Resources Recruiting and Human Resources Policy and Procedures Department, Training and Development, and Community and Employee Outreach and Support. A BTYR company/organization creates a comprehensive network that unites, connects, and coordinates these areas throughout the company/organization to proactively support our military community.
What if a company/organization doesn't meet the above criteria?
Companies without broad organizational structures to include the above key areas or national, regional, and statewide influence can partner with a local BTYR community network. BTYR community networks in cities and counties across the state support their local military community through volunteering, hosting special events, sending care packages to deployed military members, and other important activities. Companies/organizations can also offer services and/or discounts for members of the military community.
Why become a Beyond the Yellow Ribbon company/organization?
Since 9/11, thousands of Minnesotans have served our nation. By developing a Beyond the Yellow Ribbon network within a company/organization, key areas can collaborate to honor and embrace those affected by past and present military service. This support can enable a successful transition into the workplace for service members and creates support systems for employees affected by military service.
Impact of BTYR partnership
- Minnesota companies and communities united and working together to support our military community.
- Synchronized and connected resources
- Enduring relationships
- Focused networks of support
- Synchronized communication
- Locally accessible resources
- Shared best practices
- Model for community capacity building
For more information, follow Beyond the Yellow Ribbon on Facebook or @BTYRmn on Twitter, or e-mail Taylor Kristoffe-Jones, BTYR corporate outreach coordinator, at ng.mn.mnarng.list.j9-beyond-the-yellow-ribbon@army.mil.
BTYR companies & organizations
A - G
3M
ALLETE/Minnesota Power
Allianz Life
Ameriprise Financial
Anderson Windows & Doors
Best Buy
Blue Cross Blue Shield of Minnesota
Boston Scientific
Capella University
Capital One
Cargill
Center Lakes College
Cleveland Cliffs
Dakota County Technical College
Deluxe Corporation
Donaldson Corporation
Ecolab
Experis
Faelon Partners
General Mills
Great River Energy
H - M
Hennepin Technical College
Hibbing Community College
Hiway Federal Credit Union
Hormel Foods Corporation
Inver Hills Community College
Land O'Lakes
Mall of America
Marvin Windows & Doors
Mayo Clinic
McGough Construction
Medtronic
Metropolitan Council
Metropolitan State University
Mille Lacs Corporate Ventures
Minneapolis Community & Technical College
Minnesota Department of Corrections
Minnesota Department of Employment & Economic Development
Minnesota Department of Natural Resources
Minnesota Department of Transportation
Minnesota Sports & Entertainment
Minnesota State Building & Construction Trades Council
Minnesota State College Southeast
Minnesota State Colleges & Universities
Minnesota State University Moorhead
Minnesota Twins Baseball Club
Minnesota Vikings
Minnesota West Community & Technical College
Minnesota Wild
N - S
Normandale Community College
North Hennepin Community College
Northwestern Mutual-Bohannon Group
Prime Therapeutics, LLC
Prudential Financial Inc.
Rasmussen College
Regions Hospital
Rochester Community & Technical College
RSM US LLP
Ryan Companies US, Inc.
Securian Financial
South Central Community College
Southwest Minnesota State University
St. Cloud State University
St. Cloud Technical & Community College
St. Cloud VA Health Care System
St. Paul College
St. Paul River Centre
Superamerica - Northern Tier Energy
T - Z
Target Corporation
The Goodman Group
The Legendary Roy Wilkins Auditorium
Thomson Reuters
Tokyo Electron Ltd.
Twin Cities Habitat for Humanity
U.S. Bank
UPS
USAA
Wells Fargo
Xcel Energy Center
YMCA of the North