Guard Celebrates Brainerd Armory Grand Opening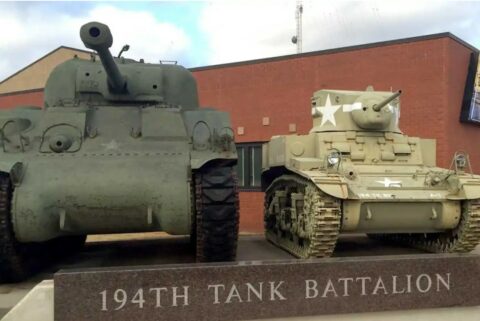 March 24, 2022 (Brainerd, Minnesota)– The Minnesota National Guard is celebrating the newly remodeled Brainerd Armory with a grand opening and ribbon-cutting ceremony on Friday.
"The remodeled Brainerd Armory is a quality, eco-friendly building that will enhance training, bring new capabilities to the area, and contribute to the mission readiness of the Soldiers in the local unit," said Army Lt. Col. Troy Fink, Construction and Facilities Management Officer for the Minnesota National Guard.
"This remodel meets the Minnesota National Guard's organizational priority of modernization as we continue implementing energy-efficient and green processes into constructing and designing new and existing facilities," said Fink.

Some of the 38,500 square foot facility upgrades include a hybrid heat pump mechanical system, efficient LED lighting, and a solar panel field.

"The Brainerd Armory was built in October 1989, and the Soldiers who have served here carry the rich history of the battalion forward," said Army Lt. Col. Jake Helgestad, commander of the 1st Battalion, 194th Armor Regiment.

The armory includes the Bataan Memorial Museum. The 194th Tank Battalion was ordered to the Philippines just months before the attack on Pearl Harbor. Of the 64 men from the tank company that left Brainerd, three were killed in action, and 29 died as POWs. The remaining 32 survived captivity. The 1st Battalion, 194th Armor Regiment proudly draws their lineage from the original 194th Tank Battalion.