Guard's Family Day Supported by Minnesota Building and Construction Trades Council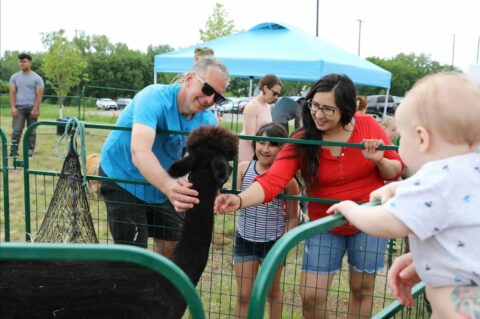 MEDIA ADVISORY: For Immediate Release
July 21, 2023
SAINT PAUL, Minn. – The Minnesota Building and Construction Trades Council will support
this Sunday's annual 34th Red Bull Infantry Division's Family Day.
"We value our partnership with the Minnesota Building and Construction Trades Council," said
Army Maj. Gen. Charles Kemper, the 34th Red Bull Infantry Division's Commander. "They are
tremendous supporters of our service members and their families."

The council became a Yellow Ribbon Company in July of 2022 and comprises fifteen
construction trade unions representing more than 70,000 construction workers. This is the second
year that the Minnesota Building and Construction Trades Council will support the event by
providing more than thirty volunteers to cook and serve the meal so the Soldiers can spend time
with their families.

"Our relationship with the Minnesota National Guard is strategic, and we see it as a benefit to
both organizations," said Joe Fowler, Minnesota Building and Trades Beyond the Yellow Ribbon
Committee Member. "We want to give back and recognize those who keep us safe. Minnesota
Guard members make good apprentices for the construction trades. They show up on time, do
what is asked of them, give a fair day's work for a fair day's pay, and they do not shy away from
hard work."

Other family day events include bounce houses, llamas, a dunk tank, face painting, rock
climbing, and the 34th Red Bull Infantry Division Band.

Editor's Note: Media members are invited to attend the event on Sunday, July 23, between the
hours of 12 to 1 p.m., located at the General Vessey Readiness Center, 34th Red Bull Infantry
Division Headquarters, 4800 Hamline Avenue North, Arden Hills, MN 55126. Media can RSVP
to Maj. Jackie Stenger at 651-435-0857 or jackie.l.stenger.mil@army.mil.