Minnesota National Guard Soldier dies at Fort Jackson Training Center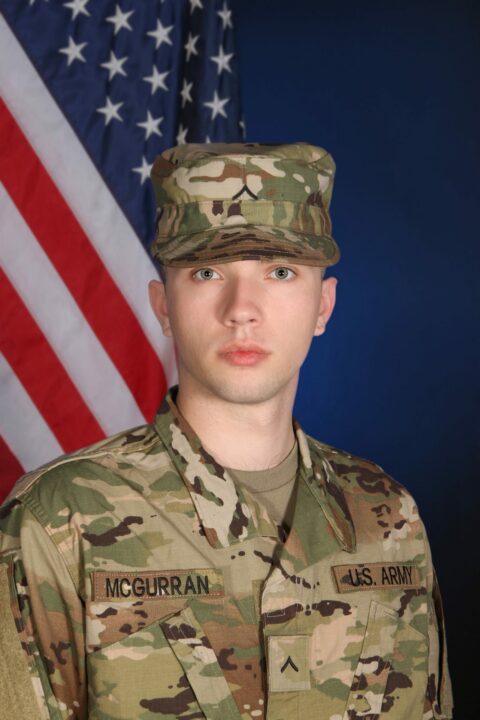 January 9, 2020 (ST. PAUL, Minnesota) – Pvt. Connor J. McGurran, 19, was found unresponsive yesterday morning following a training exercise at Fort Jackson, South Carolina.
McGurran was born May 3, 2000, in Owatonna, Minnesota. He obtained a GED in the fall of 2019, enlisted in the Minnesota Army National Guard on September 12, and began training with the Arden Hills Recruit Sustainment Program. He reported to Army Basic Combat Training at Fort Jackson in October. He was on track to become a Bradly fighting vehicle system maintainer.
"I extend my deepest sympathies and prayers to the family and loved ones of Pvt. Connor McGurran. He was a soldier with a promising future in our organization. We will provide every comfort to his family and the Recruiting and Retention Battalion, who are devastated by his untimely death. This is a tragic loss for the Minnesota National Guard," said Lt. Col. Eduardo Suarez, Minnesota National Guard, Recruiting and Retention Commander.
According to the Fort Jackson Public Affairs Office, McGurran was immediately transported by Emergency Medical Services to Providence Hospital where he was pronounced deceased by medical authorities. An investigation into the cause of the death continues.