Camp Ripley's Training Support Unit keeps the base running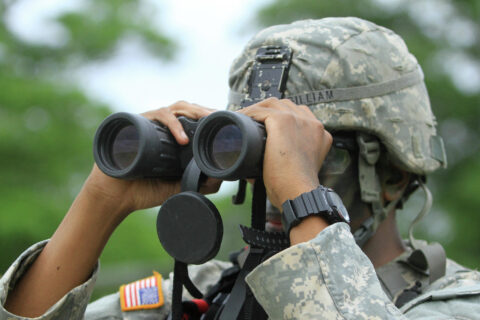 By Staff Sgt. Anthony Housey
Camp Ripley Public Affairs
CAMP RIPLEY, Minn. (May 16, 2017) – The Camp Ripley Training Support Unit is designated to the care, upkeep and assistance to the installation and those utilizing the facility.
"The Training Support Unit's (TSU) primary focus is to support unit training requirements and ensure smooth operations here on Camp Ripley and the Arden Hills Army Training Site in the metro," said Sgt. 1st Class Terry Clabo, Training Support Unit Readiness NCO.
Camp Ripley features numerous ranges and state-of-the-art training facilities to support military, law enforcement, first responder and inter-agency partner training requirements. The installation is structured to have a full complement of automated small arms and large caliber weapon ranges as well as several specialized training facilities.
The many acres of maneuver training areas are capable of supporting a heavy brigade combat team in addition small units which may utilize training facilities such as the Rappel Tower, Confidence Course, Demolition Range, Vehicle Recovery Range or Land Navigation Course.
"Our mission has always been to provide the best support, facilities, and resources to our customers enabling them to train in a realistic environment while being a good neighbor to the surrounding communities," said Maj. Christal Cheney, Training Support Unit commander.
During training the first weekend of May, the Training Support Unit directly supported 33 ranges for units conducting weapons qualification, medical simulations training and vehicle recovery. Additionally, the Training Support Unit provided coverage for over 40 training areas utilized for drivers training, field training exercises and tank gunnery.
"We supported the need and activities for everyone from the Boy Scouts to Fish & Wildlife Service to sling-loading for a UH60 Blackhawk helicopter and firing Abrams tanks," said 1st Sgt. Donnie Hance during the unit's final formation on Sunday.
The Ammunition Office on Camp Ripley serviced over 12 units with ammunition ranging from 9-mm pistol rounds to 120-mm tank rounds.
"Sunday was a busy day as everyone was coming down for turn in," said Master. Sgt. Chad Turner, ammunition handler with the Training Support Unit. "We were able to receive all twelve major units and process their requests with zero losses."
Training area and range coordination on the installation is managed by the Range Control Office which provides guidance, safety validations and management for everyone utilizing the 53,000-acre training area. In addition to their training, units draw billets from Camp Ripley as well as logistical items from the Supply & Services Office. Each item, building and requested article needs to be inspected and received prior to the unit's complete departure from Camp Ripley.